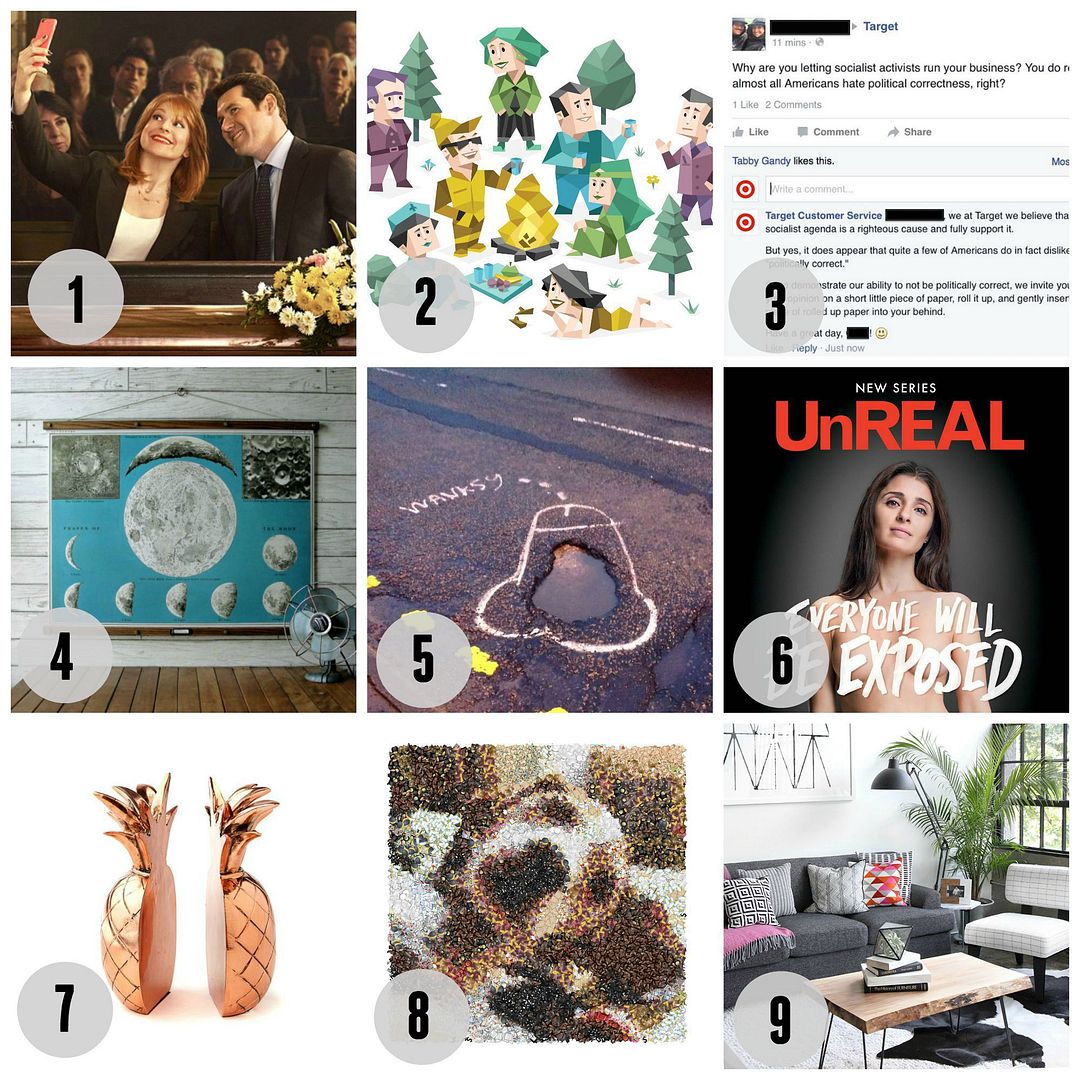 // 1 // If a TV show could be my spirit animal,
Difficult People
would be mine. I haven't laughed this hard at terrible human beings since my high school reunion.
// 2 // I'm always fascinated by personality tests, and this one over at
16 personalities
is by far the most accurate one for myself that I've ever taken. (I'm an ENFJ, or "Protagonist."
// 3 // Mike Melgaard shut down the ignorant messages regarding Target's shift toward gender neutrality in some
really awesome Facebook messages
.
// 4 // I'd LOVE to have this beautiful
Phases of the Moon
chart hanging in my home.
// 5 // Street artist Wanksy
figured out a way to get his town to fix potholes quickly
after a friend injured themselves on a bike ride...
// 6 // Did I mention that I am also obsessed with UnReal on Lifetime? This first season is over now but I think you can still watch it on the Lifetime app or
their website
. Do it.
// 7 // I'm totally following the fad, but I'm totally obsessed with
these bookends
.
// 8 //
This website
creates a mosaic using emojis from your photos. People come up with the darnedest things!
// 9 // The
apartment tour on I Spy DIY
is completely inspiring, I can't wait to get to my next space and start decorating!