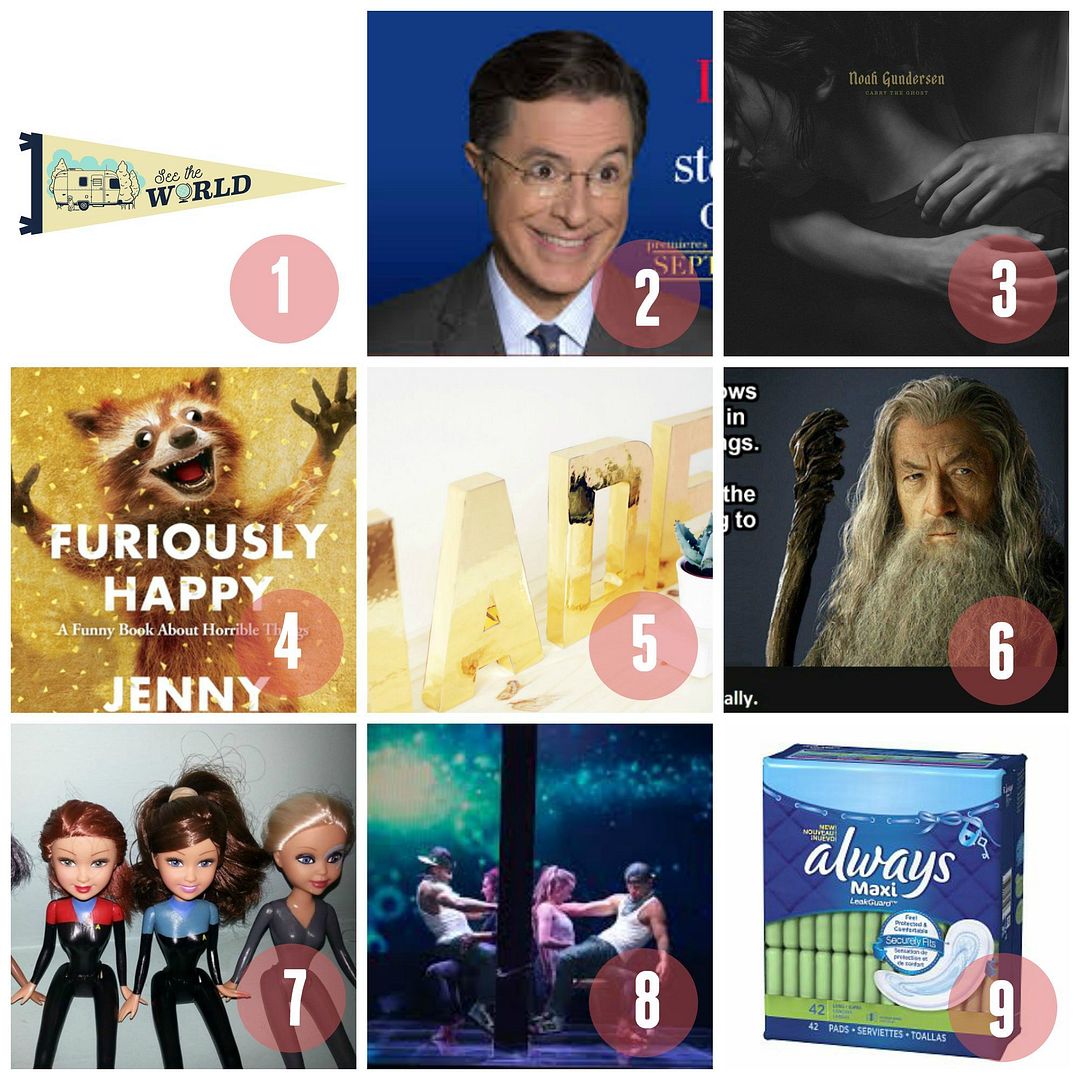 // 1 // I'm super into pennants, and
this one
from Seltzer Goods is gonna need to be an addition to my collection.
// 2 // I've been missing the Colbert Report since it went off the air last winter, but I've been loving listening to his
new podcast
, all about the process of preparing for the late show. I can't wait for it to start.
// 3 // Noah Gundersen's last album was probably one of the most played albums of the year for me last year, and if
his new single
is any indication, this new one is going to be amazing.
// 4 // Speaking of hilarious shit, Jenny Lawson has a new book,
Furiously Happy
, coming out next month. Her last one made me laugh so much I peed a little.
// 7 // When she couldn't find female versions of her daughters favorite superhero and television characters, she
made her own
.
// 8 //
Roxane Gay recapped Magic Mike XXL
, and it is hilarious. I almost lost my shit when I read the following line..."
My vagina fluttered away from my body, toward the screen and into Magic Mike's hands..." But just when I thought I couldn't laugh any harder she said this..."
By the middle of this foursome, my vagina exploded and resurrected itself three seconds later and exploded again." Basically you should read it.
// 9 // And finally,
this letter
written to the Always maxipad Brand Manager is everything you've wanted to say when you're dying from that time of the month.
And just because it's Friday and this is my damn blog, here's a little MMXXL extra for you. #iwantitthatway