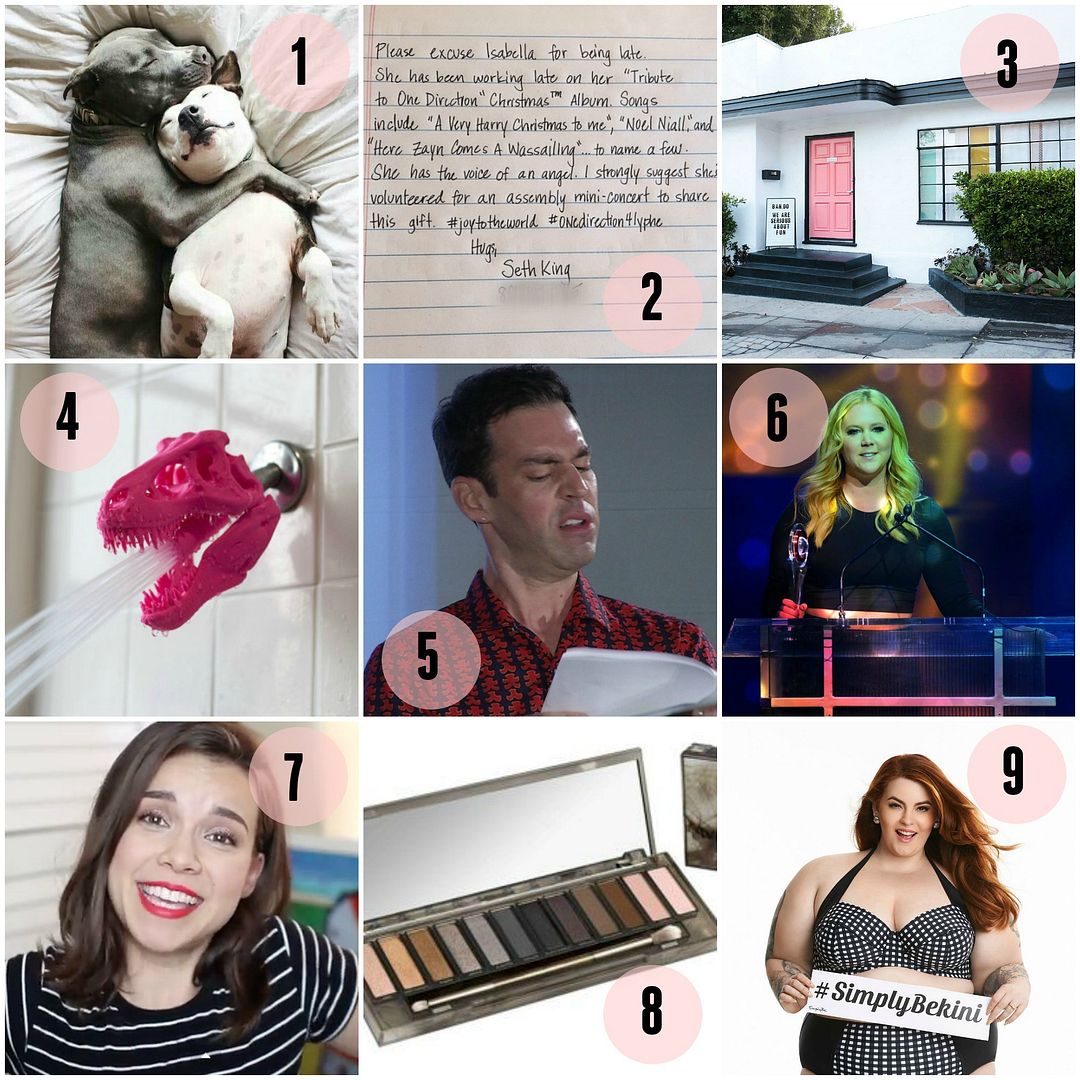 1. These
dog besties
are so sweet. I think about getting Monty a little friend all the time.
2. Are you following
@latenotes
on Instagram yet? Parents can be so funny.
3. The
Ban.do studio tour
is so amazing, It's making me want to totally redecorate my home in pink, disco balls, and glitter.
4. This
T-Rex shower head
should be in my life immediately.
5. The voices of Bobs Burgers got together and did a
line reading from 50 Shades of Grey
. Linda is everything.
6. Love this: In Praise of
Women Who Give All The Fucks
.
7. So awesome: last week YouTube star
Ingrid Nilsen came out as gay
and has received so much positivity. So happy for her to be able to live her life as her true self.
8. There's a new
Urban Decay Naked Palette
and it is BEAUTIFUL.
9. Watch
Tess Holiday's new video
on how to get a bikini body.