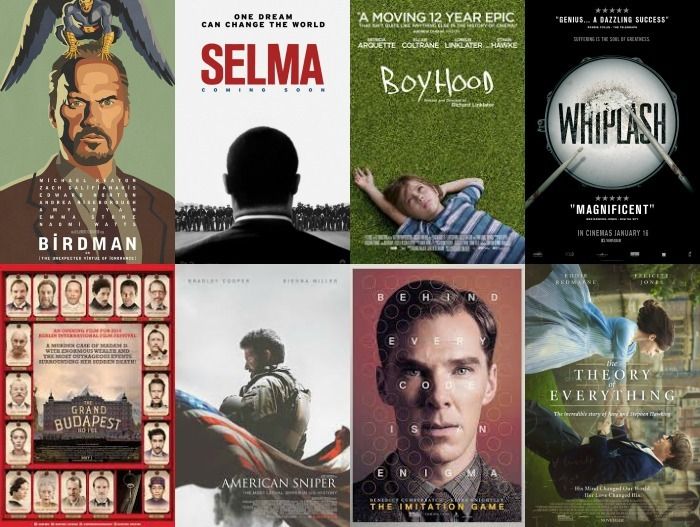 Every year I set the goal to try and see all of the Oscar nominated films before the Academy Awards, and every year I pretty much fail. In my brain, I realized that if I do or do not see each film is of the most inconsequential nature, but nevertheless, each year as the nominations are announced I find myself creating lists of movies I still need to see, where I can see them, and not so quietly cursing the films that I missed or cannot see in time.

Even though I live in one of the largest cities in Missouri, its still rare for each of the films to actually make it to us by the end of the year, let alone by mid-February when the awards take place. Much of the time the smaller films can only be seen at our one beloved indie-theater in town, as the multiplexes are often far busier playing whatever blockbuster superhero movie, or even more maddening, whatever drivel Kirk Cameron shills himself out for. There are still films that I'll be in line to see when they come to town (I'm looking at you Mr. Turner,) but all

things considered, I think I did pretty good.
Of the Best Picture nominees, I saw all but
American Sniper
, which I find myself still debating over the need to see it to fulfill the category versus my absolute lack of desire to spend my time or money watching it. (I'm not a huge fan of war movies in general, and I hold a deep loathing of pretty much everything Clint Eastwood creates.) I was able to catch
Wild
in the hot second it was at the theater, which was every bit as good as I'd hoped, and truly deserved the #9 spot in the Best Picture category; but missed seeing Steve Carrell and Mark Ruffalo in
Foxcatcher
to round out the acting categories. I was in awe of the acting chops of JK Simmons and Julianne Moore, and downright angry to not see David Oyelowo represented for his excellent portrayal of Dr. Martin Luther King Jr. in
Selma
, or Ava DuVernay for Best Director. And don't even get me started on the lack of a nomination in the Animated Feature category for
the Lego Movie
, which was easily one of my favorite things I watched all year.
As I never got around to creating many of my "Best of 2014" lists last year, I thought it would still be fun to pick out a few of the categories that I will be watching for this Sunday, (noting that there are a few categories that I haven't been able to catch yet. I 'm a little ashamed that I haven't been able to see any of the Animated Features or Shorts yet, guys I need kids in my life to take me to these movies!) I'll also be doing another live-tweeting of the Oscars like I did recently for the Grammys and would love to chat back and forth with y'all about the Red Carpet, the awards, and who seemed a little tipsy during their speech. Otherwise I'll do another roundup of the evening in tweets on Monday.
Also, I'll be filling out this Oscar ballot created by the gals over at the Glitter Guide, and naturally competing with my father for who picks the most wins because we are competitive as feeeeck.

This year's Best Picture category was a bit of a mystery to me, specifically in its intentional lack of movies to fill the category. As I said before, I was completely befuddled by the omission of movies like
Wild
and
The Lego Movie
here, and the addition of what seems to be the "lets always nominate Clint Eastwood for all things even though they're not always great" spot
.
That being said, I feel that the majority of these movies are definitely worth the nomination. While I loved
Boyhood
and will not be surprised in the slightest when it wins BP, , the movie that completely entranced me was
Whiplash
. It's the one movie in the list that I find myself still raving about today.
What I think will win:
Boyhood
What I want to win:
Whiplash
Whiplash
Boyhood
Selma
The Grand Budapest Hotel
The Theory of Everything
The Imitation Game
Birdman or (The Unexpected Virture of Ignorance)
Didn't see:
American Sniper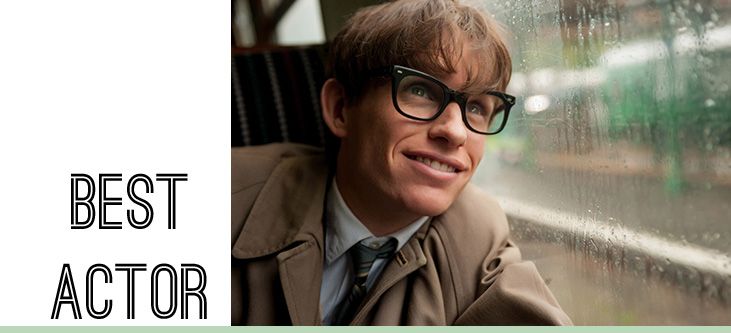 This is a dead heat for me between Michael Keaton and Eddie Redmayne. While I definitely didn't love Birdman as a movie,

I did love the acting and cinematography, and definitely feel like Keaton is deserving. BUT

there was something about the pure physicality of Redmayne's performance as Stephen Hawking that left me totally blown away.
Who I think will win:
I read somewhere that the SAG acting award has matched up 100% of the time with the Academy, so if that's the case, Redmayne will take this one.
Who I want to win:
Eddie Redmayne for The Theory of Everything

J.K. Simmons is everything. As the actor who seems to have been in EVERYTHING over his career, (can you believe his character in Oz?!?!) I am so so so happy that Simmons is being really highlighted for his unbelievable performance in
Whiplash
.
Who I think will win:
J.K. Simmons in Whiplash
Who I want to win:
J.K. SIMMONS IN WHIPLASH!!!

There are those actresses who can really do no wrong yet somehow are sorely underrepresented in awards for their performances, and Julianne Moore is at the top of that list. Luckily, she did what she does and gave us an amazing, heartfelt performance in Still Alice. I loved granola Reese Witherspoon in Wild, and the icy Hitchcockian Rosamund Pike in Gone Girl, but there is really no way that Moore doesn't get this one.
Who I think will win:
Julianne Moore in Still Alice
Who I want to win:
Julianne Moore in Still Alice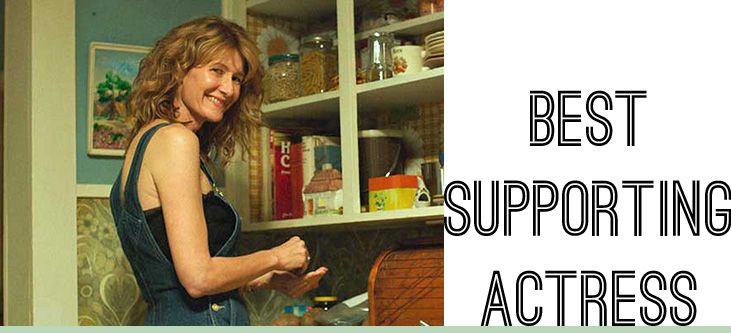 Guys I have Streep fatigue. Don't get me wrong, I know, she's great with a capital G. But I was super bitter about no Bernadette Peters in
Into the Woods
(the witch IS her role. Period.) And I'm honestly ready for someone else to win an award. And this year I think it's gonna happen.
I think it is a pretty good bet that Patricia Arquette will take this award home, and she is so deserving. But I'm not gonna lie, I love Laura Dern. And I love love Laura Dern in
Wild
. I'll be happy with either.
Who I think will win:
Patricia Arquette in Boyhood
Who I want to win:
Laura Dern in Wild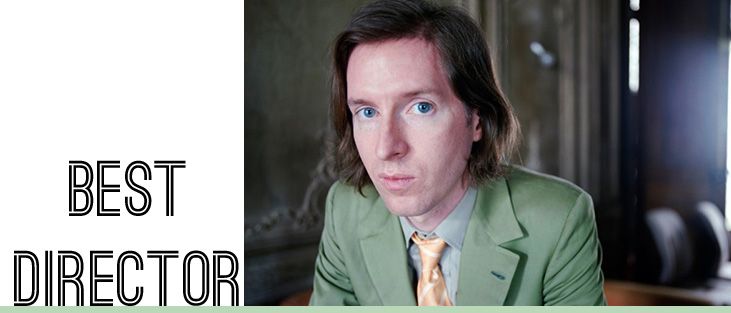 So I think it's pretty much a lock that Richard Linklater is definitely going to win for Best Director. I mean, the man took 11 years to make
Boyhood
. That is serious commitment. I have found myself actually becoming a huge fan of his without actually knowing it in the past few years. I only watched his
Before
trilogy this year and consider it one of the best collection of movies I've ever seen. They are that good. And they definitely gave him the background for a long term commitment to filmmaking. (They were made years apart with the same actors over the span of 9 years.) But I'm gonna be purely selfish here and say that I would really really really love to see Wes Anderson win. I am an unabashed superfan of Wes Anderson movies and though that
Grand Budapest
was such a wonderful quirky film. And I want to see if he show up dressed up like a lion tamer.
Who I think will win:
Richard Linklater for Boyhood
Who I want to win:
Wes Anderson for The Grand Budapest Hotel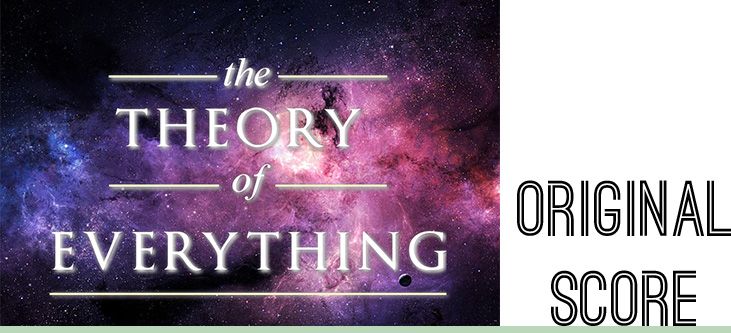 First off, holy crap Alexandre Desplat, we just need to take a second and recognize how crazy it is to have created entire scores for not one but two Oscar nominated films. I don't know how long it takes to compose an entire soundtrack score but I am impressed.
I took some time today to listen to each of the scores of the nominated films, trying to think about how I consumed the score each time I'd heard it.

While in the film, a score serves to shape your understanding of a moment, or add emotion to what is playing out on screen. But listening to the score as its own stand-alone piece, I had to ask myself how it still relates. Did it bring me back to a specific moment in the film? Did it tell a story about the film in each piece? Did I even like it when it wasn't part of my viewing experience?
It was a pretty interesting exercise, one which led to an entirely different outcome than what I thought. When listening to Desplat's Grand Budapest Hotel score I found myself trying to associate the various songs with the film, and was surprised to find that I couldn't. I wasn't reminded of one moment while listening alone. But when listening to his alternating score for The Imitation Game, I immediately recognized the score and how it played throughout the movie. Same with Interstellar, Zimmer's score played such a huge part in setting the tone of the movie that you immediately associated the film with the music again. The same with
Jóhannsson's Theory of Everything score, which plays beautifully underneath the story. I especially loved the tone set by

Yerson's Mr. Turner score, even though I hadn't seen the movie.
Who I think will win:
Hans Zimmer's score for Interstellar
Who I want to win:
Jóhann Jóhannsson's score for The Theory of Everything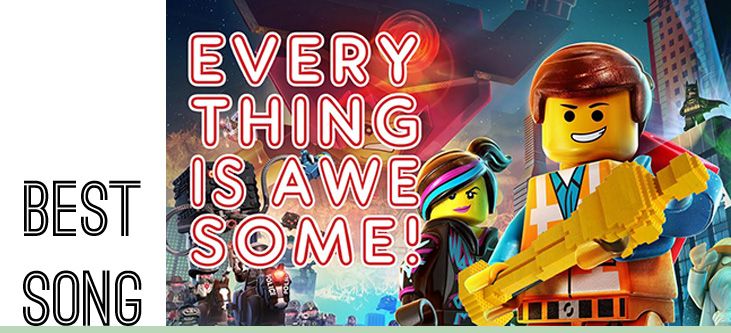 I'm having a hard time comparing any of the original song nominees to one another. Not only are they distinctly different genres, but they each provoke very different emotions in me. So instead of trying to compare them, I figured I could speak to them individually and see if that leads to any sort of clarity.
Music and Lyric by John Stephens and Lonnie Lynn
Every time I hear this song I get a little chokend up. For a movie that brings to the surface such powerful emotions this was a really perfect accompaniment.
"Everything Is Awesome" from "The Lego Movie"
Music and Lyric by Shawn Patterson
I have had Everything is Awesome in my head ever since I saw The Lego Movie.
I sing it at random moments during the day. It's…well, it's awesome.
"I'm Not Gonna Miss You" from "Glen Campbell…I'll Be Me"
Music and Lyric by Glen Campbell and Julian Raymond
The story of this song is enough to break your heart. Written by Glen Campbell to his wife as he struggles with his Alzheimers diagnosis, this song is all about how he will literally not be able to miss her, or even possibly remember her. Oh god. I'm crying again.
"Lost Stars" from "Begin Again"
Music and Lyric by Gregg Alexander and Danielle Brisebois
I loved Begin Again. I wish it was nominated for more than just best song. But here's what I don't get. The Adam Levine version of this song is intentionally not the best. I mean its in the storyline that he ruins it by doing all the crazy stuff at the end. So I kinda don't get this. I wish they'd have nominated "
Like a Fool"
instead.
"Grateful" from "Beyond the Lights"
Music and Lyric by Diane Warren
I haven't seen Beyond the Lights yet, but I heard it was so good. I'm not sure how I feel about this song yet. (Helpful I know.)
Who I think will win:
"Glory"
from
"Selma"
Who I want to win:
"Everything Is Awesome" from "The Lego Movie"

(or Glory... I'd be happy with both.)