It's that time of year again y'all, when our favorite reviewers, recappers, writers, and bloggers take on the heady task of deciding "the bests" of the year. Lists like this serve a dual purpose, fulfilling my need to categorize things, but primarily, sharing things I love with other like-minded people and (hopefully,) discovering things I might have missed. Generally as I get recommendations for reading I will download a sample on my iPad and purchase a new one as I go. Unfortunately for me, I wasn't able to read the large amount of the amazing-sounding books in my queue due to being busy and now am facing quite the backlog of novels to take on. What a terrible hardship right, having a giant list of wonderful sounding books to read? #thestruggle
The good thing is, those that I read did not fail to disappoint. Here were a few of my faves:
Not That Kind of Girl Lena Dunham
Dunham's novel covers all the topics one would expect from the author who came up with her HBO character Hannah Horvath;, (sexual curiosity, neurosis, boyfriends good and bad, dieting, fitting in, & awkward sex) baring herself, both literally and figuratively, on the page. Page by page her stories are told in the same personal, controversial, and self-deprecating voice, always being clear that wether you like it or not, she is unafraid to tell you the truth about her (often icky) experiences of being a certain kind of twenty-something.
"There is nothing gutsier to me than a person announcing that their story is one that deserves to be told, especially if that person is a woman. As hard as we have worked and as far as we have come, there are still so many forces conspiring to tell women that our concerns are petty, our opinions aren't needed, that we lack the gravitas necessary for our stories to matter. That personal writing by women is no more than an exercise in vanity and that we should appreciate this new world for women, sit down, and shut up."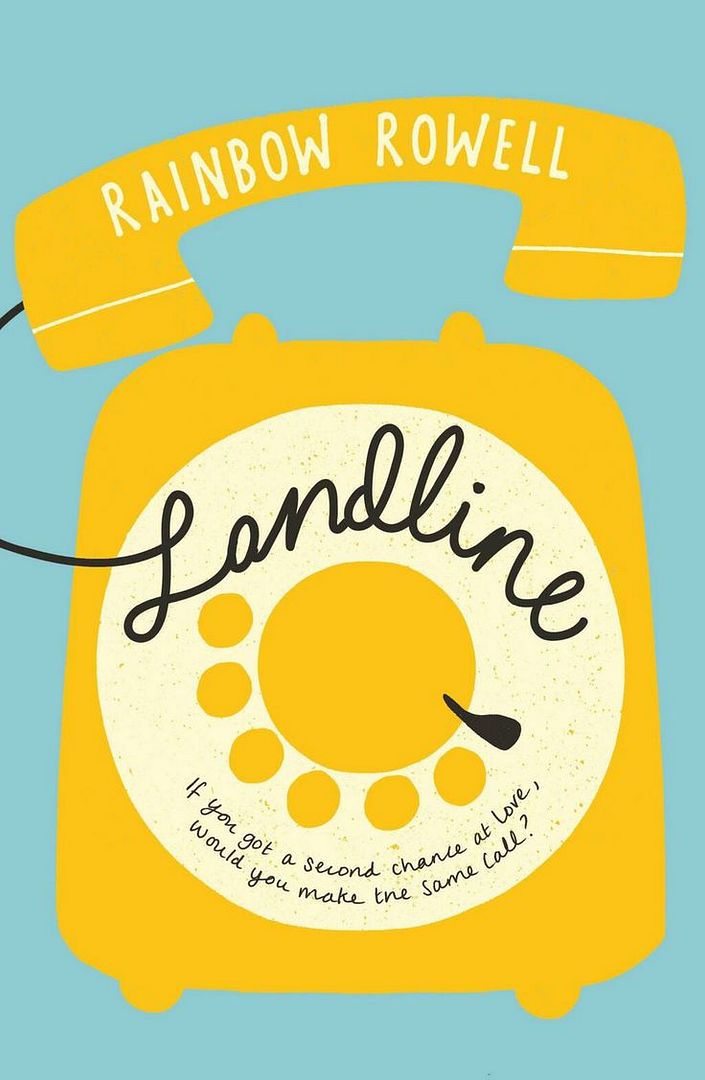 Rowell may often write incredibly poignant YA novels, but to lump Landline in with the young adult genre would be a mistake. The story focuses on two adults; after they've fallen in love, after they're married, and after they've had children and at a turning point in their relationship. It asks the question, what would you do if you had the opportunity to look back over your relationship and evaluate both good and bad times before making the decision on what to do next? This is a novel to and for any adult who has struggled between choosing success, love, and where happiness fits into the two.
"You don't know when you're twenty-three.
You don't know what it really means to crawl into someone else's life and stay there. You can't see all the ways you're going to get tangled, how you're going to bond skin to skin. How the idea of separating will feel in five years, in ten - in fifteen. When Georgie thought about divorce now, she imagined lying side by side with Neal on two operating tables while a team of doctors tried to unthread their vascular systems.
She didn't know at twenty-three."
Lost Lake Sarah Addison Allen
Allen is another one of those authors who i'd read pretty much the grocery lists she writes. She has a way with describing a place and the people within it in a way that you feel as if you can almost reach out and touch them. Lost Lake does not fail to disappoint, telling the story of a mother and daughter, of grief and the healing process, of hope, redemption, and second chances.
"Bulahdeen ignored her. "I taught literature for nearly forty years. The books I read when I was twenty completely changed when I read them when I was sixty. You know why? Because the endings changed. After you finish a book, the story still goes on in your mind. You can never change the beginning. But you can always change the end. That's what's happening here."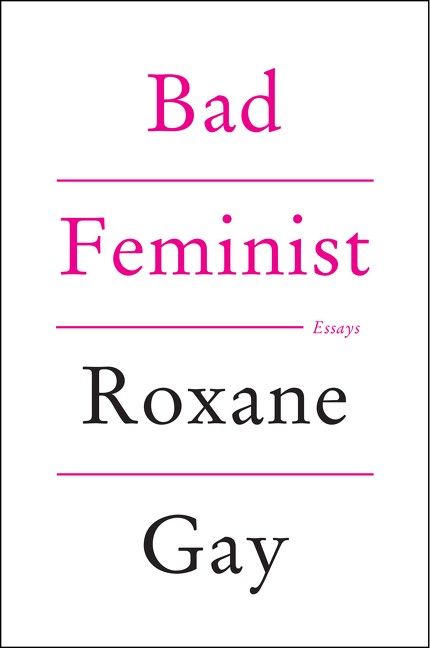 Bad Feminist Roxanne Gay
Bad Feminist is a book of essays spanning everything from pop culture and race, politicism, & feminism. Wether she's writing about race, sexuality, or Sweet Valley High, Gay has a way of writing about incredibly complex topics without smothering you in theory and academia. Of all the books aimed at women this year, Gay's book is the one that I most want to gift to every female friend, aunt, cousin, mother, and random lady on the street.
"In truth, feminism is flawed because it is a movement powered by people and people are inherently flawed. For whatever reason, we hold feminism to an unreasonable standard where the movement must be everything we want and must always make the best choices. When feminism falls short of our expectations, we decide the problem is with feminism rather than with the flawed people who act in the name of the movement."