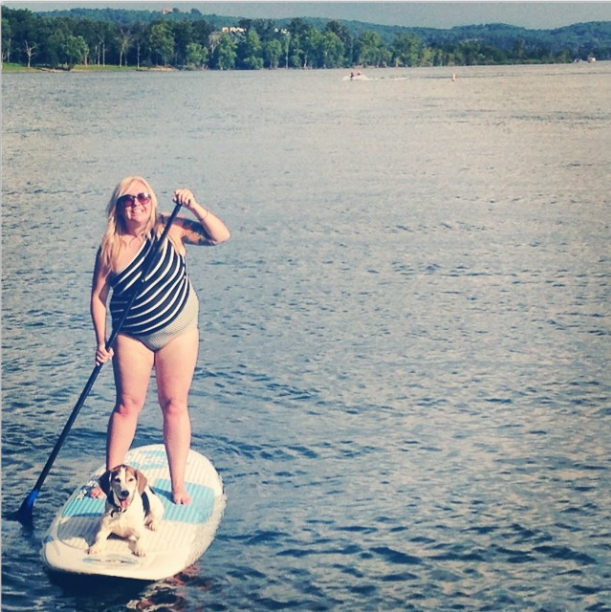 I recently stumbled upon Pip's blog
Meet Me At Mikes
and have quickly fallen in love with her Taking Stock series, (similar to the Currently series over at
Sometimes Sweet)
so I decided to give it a try. Here goes...
:: Watching :: ThePeople's Couch.

I didn't understand the point of watching people watch tv at first…but it's hilarious.

I want to be on this show.
:: Reading :: I just finished Longbourn by Jo Baker and am starting The Goldfinch by Donna Tartt .
:: Playing :: Stump.

It's a game involving a hammer, nails, a tree stump, and all of your male friends.

It's as dangerous as it sounds.

And hilarious.
:: Listening :: To the new First Aid Kit album, Stay Gold.
:: Bookmarking :: Farm blogs. I'm super interested and involved in the urban farming movement and I can't get enough of reading these blogs.
:: Crafting :: Felt song lyric banners.

I just made this one for a little fun in my bedroom.
:: Cooking :: Fajitas, it's my favorite summer meal .
:: Drinking :: The newish beer at a local restaurant Farmers Ale.

Someone told me it tastes like a barn, in a good way, and I kinda love that description.
:: Loving :: Summer nights on patios while listening to good friends play the guitar.
:: Smelling :: Fresh cut grass & lake water. My faves.
:: Wearing :: Rompers. I can't stop buying them, the wackier the better.
:: Wanting :: More of these dang Game of Thrones blindboxes. They're gracing my desk at work and now I'm totally addicted to collecting them.
:: Wishing :: For a longer weekend!
:: Pondering :: Where to go for my 30
th
birthday.
Because I am definitely not spending it in cold Missouri in January.
:: Needing :: A cat to kill the mouse that won't leave my house.

Or a person who isn't afraid of picking up a mousetrap.

Whichever.