What a week y'all. I've been holed up in bed for half the week with the flu... just feeling better is making me happier than I can say. Other than not cradling the toilet, here's what else is making me happy this week...
* These two guys
covered Beyonce's entire new album
and it was SO good.
* H
elloletsdate
is the greatest tumblr ever. I seriously considered just linking to the website for this whole post. Background: this guy goes on tinder and writes hilarious things to women.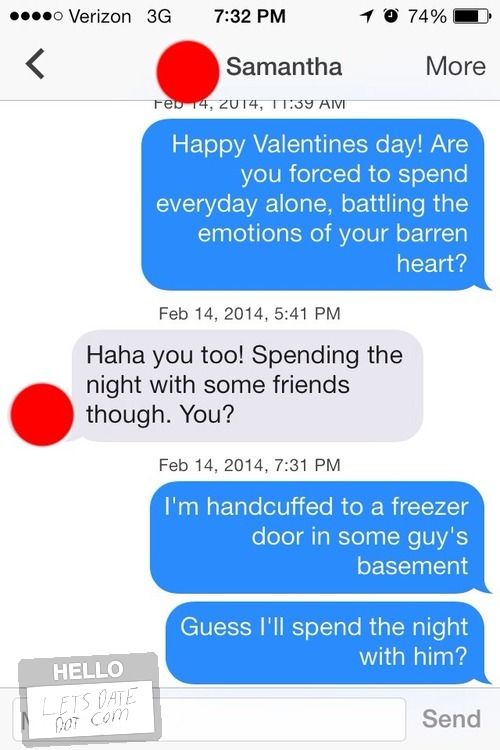 * I love this print of my favorite Ron Swanson quote. (I can't find this on Etsy anymore, anyone know which shop it is?)
* A friend recommended I check out St. Paul and the Broken Bones and let me tell you, they are probably the greatest thing I've heard this year. I ran out and bought the vinyl immediately.
*Game of Thrones fans will love
these charts
...
* The new trailer for The Giver is getting me pretty excited, it was my favorite book growing up and I'm very hopeful for them to do it justice (even if they cast the horrible Taylor Swift. ugh.)
* This video is INSANE (and totally NSFW) but I'm completely into it. Plus that's a pretty dope beat. (Yup, I said dope. Because it is.)
♥ Links Loved ♥
*
These rejection letters
(to pretty remarkable people) will give you hope.
*
10 TED talks every woman should see
.
*
Signs you've read too many Jane Austen Novels.
Yup.