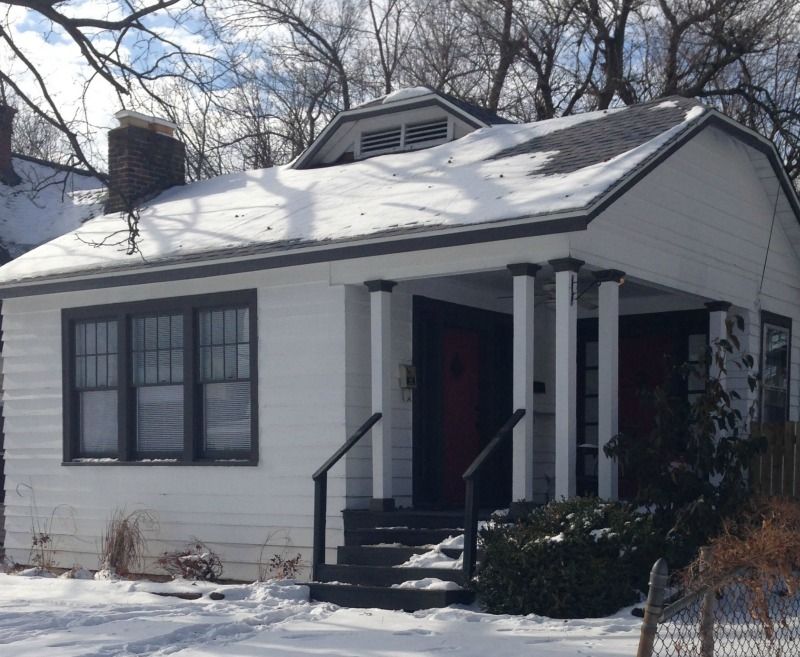 It's been a long weird year for me y'all. I've only touched on my work and living situation here on the blog, but as many of you know, I got my first real job working for a local environmental non-profit, it lost much of its funding about 6 months in, and I've since transitioned into a similar, yet much more stable job with the city as a sustainability specialist. Amid all of that, I was crashing with my parents, trying to figure out if I would be able to find a place to buy, if I'd even have a job after moving in, and basically a whole lot of uncertainty.
After all of that back and forth, I'm so excited to say that I'm FINALLY getting back out on my own. I have been so lucky to have such a supportive family to lean on in a tight spot, but I won't lie that it makes things a little weird being 28 and living with the rents, regardless of how cool they are.
J
As luck would have it a couple of friends had been living in an older home right near downtown (and a 5 min drive/bike from my office,) that had been converted into two apartments, and they let me know that the other half of the house was opening up. It was kismet y'all.
I'm completely nuts about older craftsman style homes, and love seeing an old home and the potential that it contains, so this place was really perfect for me. It's got a few random old home bits (like a cat hole in the basement door, (which I've been assured will be fixed,) lineoleoum in the kitchen, and a bathroom that couldn't hold a two person dance party… but I love the charms of the home, (like a fireplace, wood floors, open shelving, and so much natural light) and the challenge to transform it into the perfect place for yours truly. I'm pretty stoked to finally get the opportunity to share my love of decorating and crafting for the home as part of a larger process, and to pick y'alls pretty little brains on ideas. Today I swung by to take a few pre pictures, and I'll be picking paint samples and all sorts other fun stuff. Here's to getting 2014 started off with a bang!