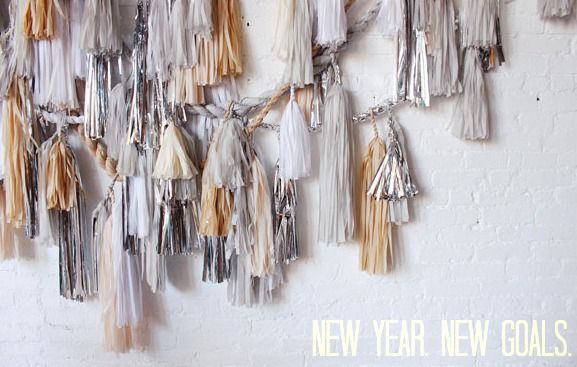 It's the new year and for me that used to mean making a bunch of resolutions that I'm never going to keep. (Seriously, how many times did I resolve to lose weight, or cut back on soda? We all know that by day three I would take an IV of Diet Pepsi to the arm if possible.) In the past couple of years my new years resolutions kinda morphed into a goals list, which I've really loved
because
it always keeps me active and excited to try things. This year, I'm taking a (slightly) different page out of Sarah's book and decided that my major 2014 goal for the year would be to TRY NEW THINGS. I am the type of person

who can let themselves get stuck in a bit of a rut, and this year, I want to totally

annihilate

that bad boy by challenging myself to be in the moment and try new things. For the new year I created a list of 20 new things that I've never done before. Some are silly and simple, some are hard, but all of them are there to make 2014 the best one yet! I'm super excited to sharing some of these experiences with you all over the next year! What about you? What are some of your resolutions for the coming year?
:: 20 New Things ::
Play a song on the guitar
Travel with a group of friends
Read The Catcher in the Rye
Create a collection of vintage inspired handmade goods
Find a cute 2 piece bathing suit at ROCK IT
Go to the Crescent Hotel. See if it's haunted.
Try an 'edgy' beauty look
Attend Renegade Craft Fair in Chicago
Spend a day at the movies
Visit the rock slides at Johnson's Shut Ins
Float the James River to Table Rock Lake