Last weekend I traveled to Nashville to visit my gal pal Emilie at her new digs in Nashville. Naturally, we spent the entire weekend visiting local shops, landmarks, and SO many great food places...seriously I think I gained at least 5 pounds. I couldn't wait to share a few of my favorite local spots with y'all...plus hear from you Nashvillians about all the amazing places that I missed and just MUST see. (Sadly, my camera is still with another gal pal in Arkansas due to an alcohol induced forgetful session, but I tried to capture a few iPhone photos for y'all here. What can I say, I drink to forget sometimes ;)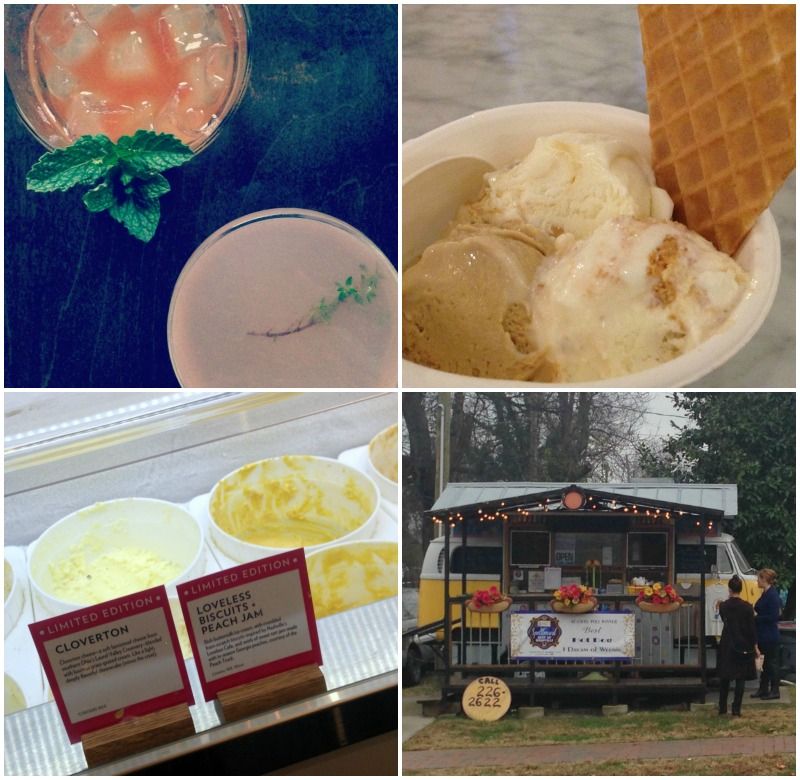 Food Places we LOVED:
Mafiaozas Pizza
,
Jenis Ice Cream
,
Corsair Distillery
&
I Dream of Weenie
. The best "foodie" thing I had on the trip was BY FAR the Loveless Biscuits and Peach Jam ice cream at Jenis... it literally had PIECES OF BISCUIT in it. Seriously the best ice cream I've ever put in my mouth. Emilie also made me a pretty ridiculous southwest quiche that I cannot fail to mention. Anyone who gets me to eat eggs wins. Because they're gross.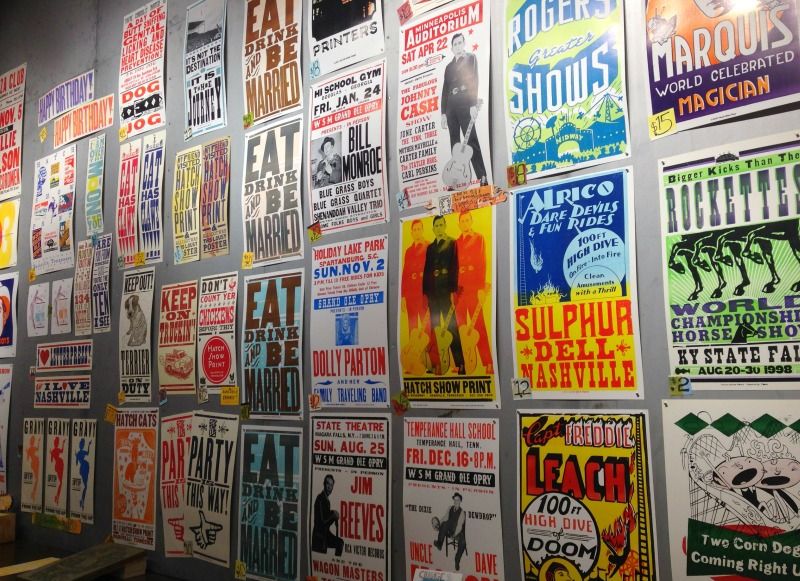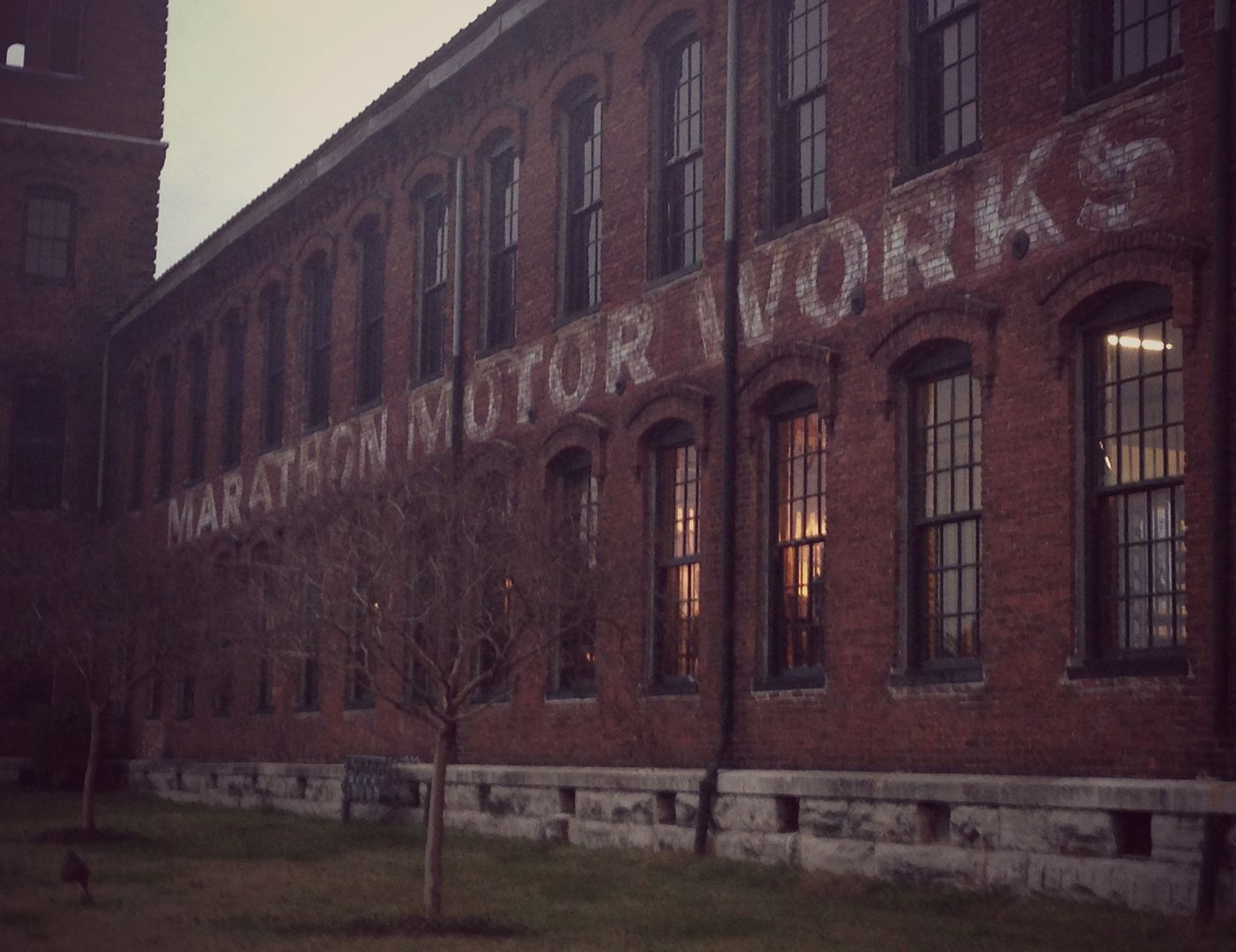 Stores that kicked Serious Ass:
Old Made Good
,
Pre to Post Modern
,
Goodbuy Girls
,
Antiques Archaeology
,
Hatch Show Prints
, &
Pulp
. Nashville is a vintage & antiques mecca, so you don't have to go far to find awesome stores with awesome people inside. And we did that times 100 when we walked into OMG and met sweet, hilarious, and so southern John. Something I'd always missed while living in the Northeast was the over friendliness that is EVERYWHERE. Seriously, you can't get out of a store without them knowing your name, background, and bra size...and I love that. If the lovely John wasn't enough of a reason to visit, OMG is basically me in store form. If it's quirky, vintage, and awesome, it's there. Plus their entire floor is made of gold glitter. Seriously. Go.
Outside of our food and vintage comas, we spent a lot of time with friends, seeing our pals
Tumbleweed Company
play a show, having house jam sessions with local artists, and generally just having a great time. We even got to catch a flick,
Dallas Buyers Club
, which was by far one of the best movies I've seen all year. There is no way that Matthew McConaughey and Jared Leto are not nominated for Best Actor and Best Supporting Actor in this years Oscars. If not, I'm burning down the academy.
All in all it was such a fun little getaway trip! I can't wait to visit again (and take real photos,) SO soon. I'd love to hear your recommendations too!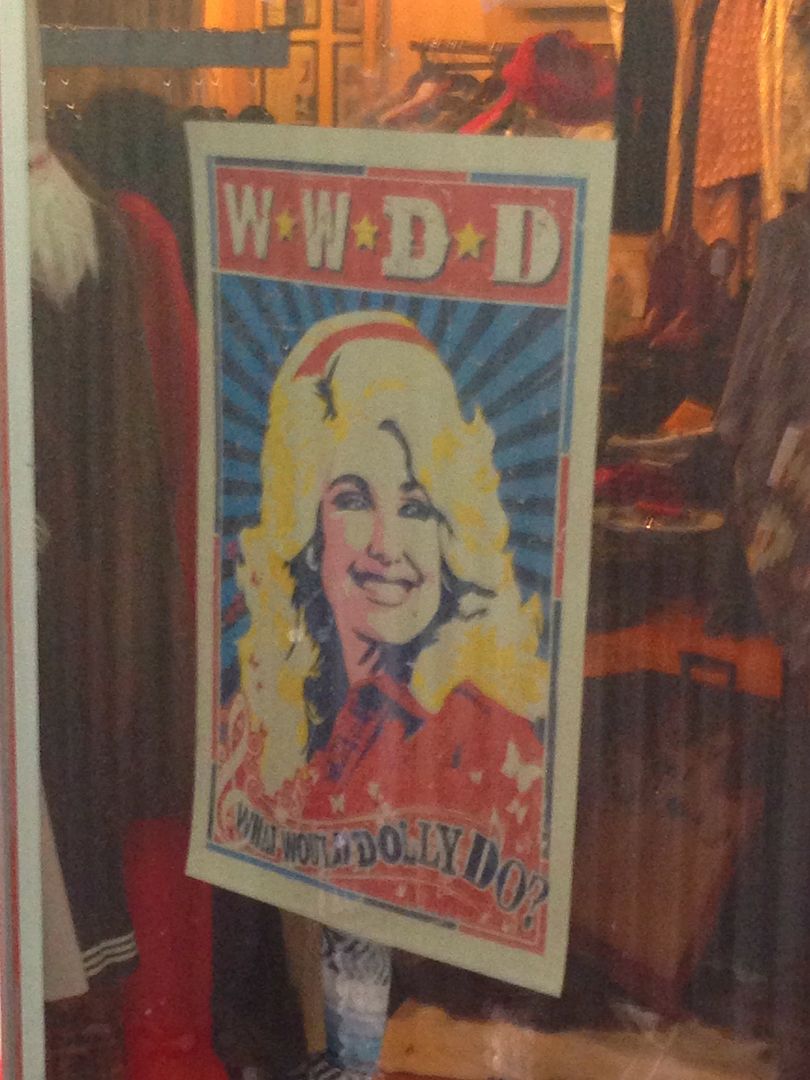 I saw this poster on the front door of GoodBuy Girls and none could tell me where it came from. But I want it. I'm pretty sure I need it. If someone can tell me where to find it, I will bring you loads of your cookie of choice. Or a big hug. Whichever you prefer...
xoxo Fearsy