I love awards shows in the biggest way. I love filling out fake ballots & experiencing fake outrage when they choose the wrong winner (and really, anyone I didn't pick is the wrong winner.) . This year I decided to change things up a bit and do what I do best... judge those who literally could care less what I think. So here goes...
You Give Me Faith in Growing Older
Allison Janney has always been a beautiful woman in both appearance and spirit, but jesus y'all, she's such a knock out! I love her so.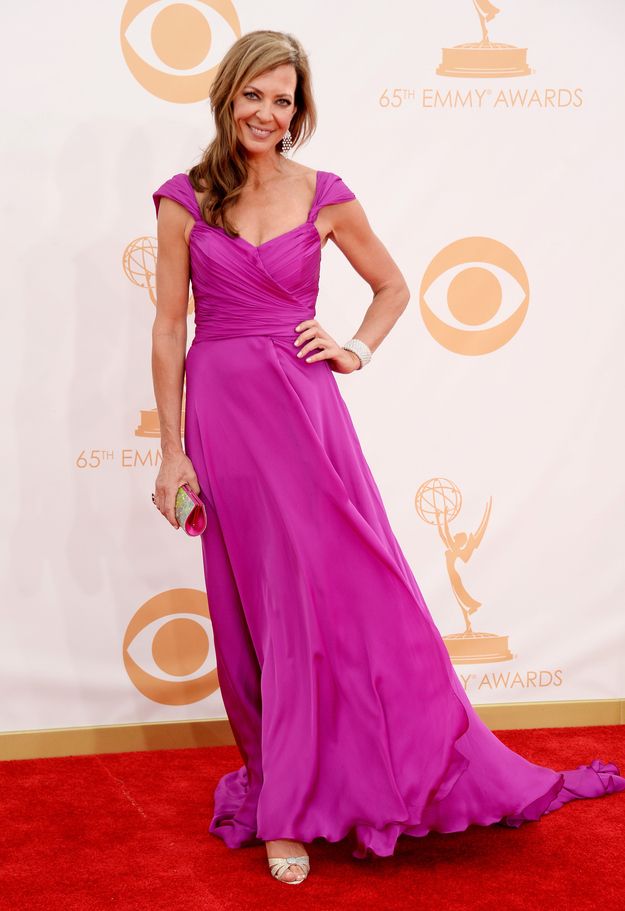 I'm Pretty Sure You're Missing Part of Your Dress
Hey Julianne Hough, this isn't MTV and no matter how many sequins you add to try and class it up, I can see your underwear.
Shine Bright Like a Diamond
I feel that if we were to shine a light at Julia Louis-Dreyfus we could start a disco with her dress...and I loved it. I love it when a designer knows that something is just gonna kill on stage, clearly
Monique Lhuillier knows her shit.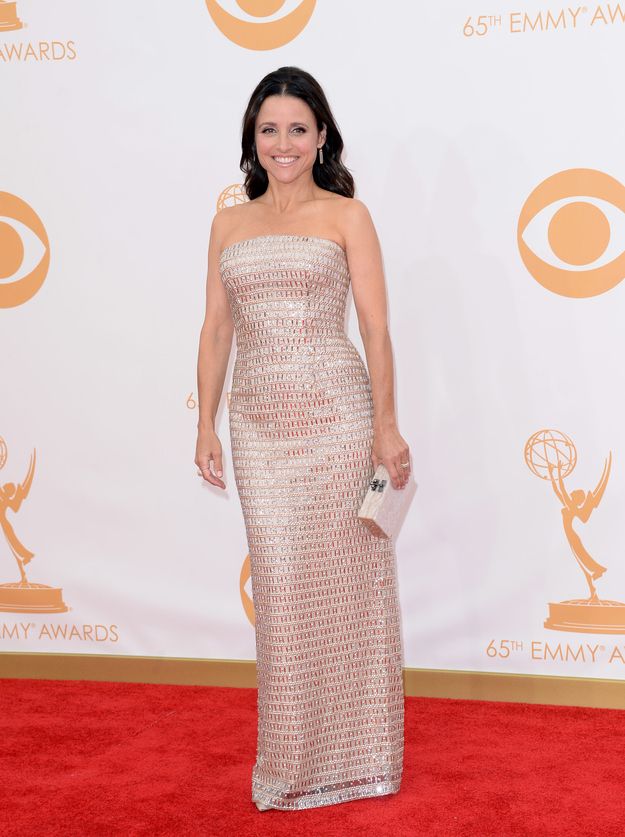 I Love You, But I Am About To See Your Nipples
Claire, you are a beautiful woman, but I'm unsure why anyone would choose a dress that makes ones breasts look like they were just flattened with a rolling pin. If this is what happens with breast feeding I am hiring a nursemaid.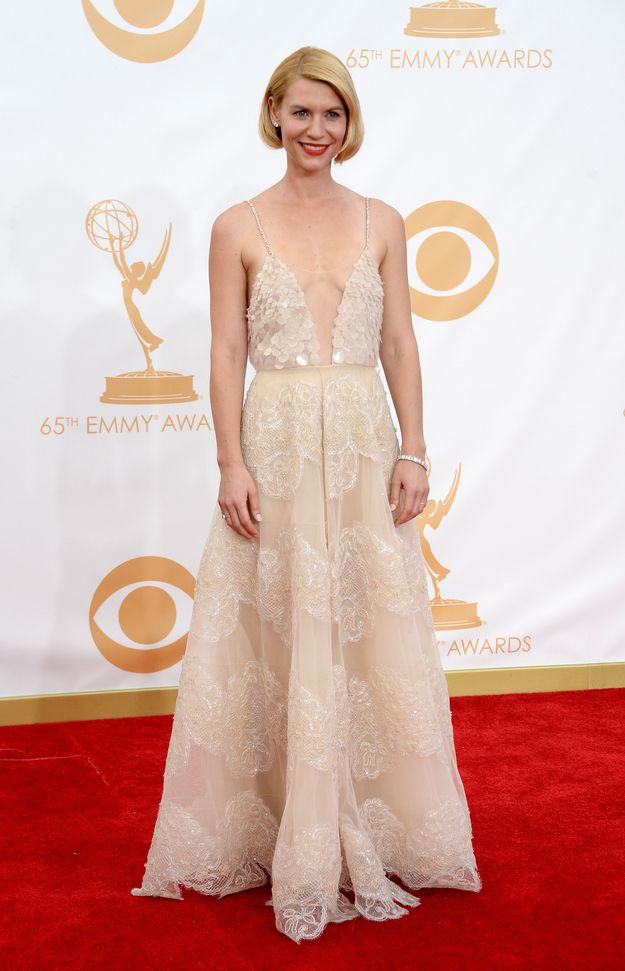 I'm Not Sure Who You Are, But I Love Your Dress
Okay, I had to look it up. Sarah Hyland apparently is on Modern Family, a show which I can't seem to really get into. Who knew? That being said, girl looks fierce. I love this color, I love the lace. I love the dark lip. Probably my favorite look of the night.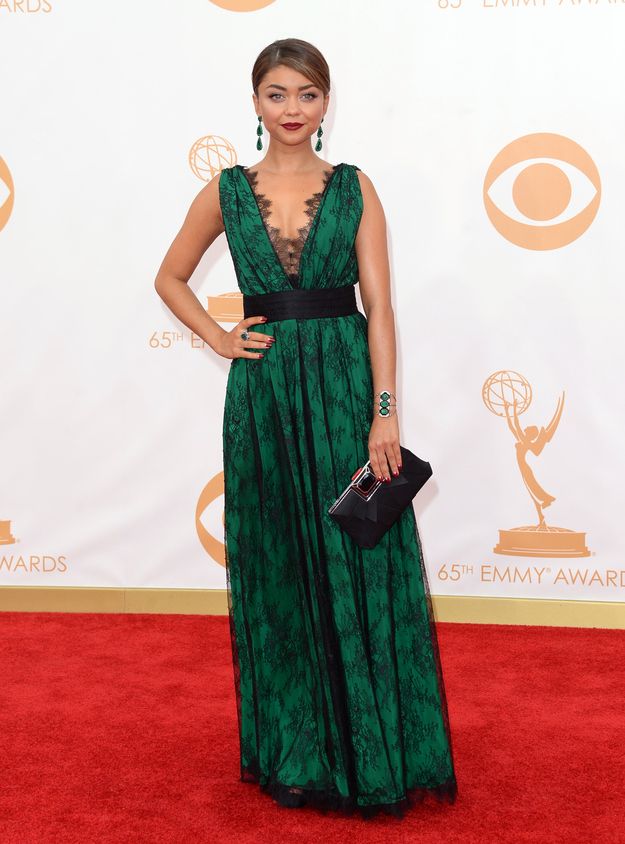 This is Where Lace Goes to Die
Amanda Peet is like, supermodel beautiful, so it's a real feat to make someone that beautiful look that bad. It's like Fredrick's of Hollywood meets the Wicked Witch of the West. It's just so...wrong.
I Can't Seem to Find My Panties
I love it when men can wear a tux and make it look all rugged and devil-may-care. John Snow....Meoooow.
You Sir, Are Trying Too Hard
I get it, guys kinda get the short end of the stick when it comes to dressing up. But please stop trying to get all flashy and creative. I don't get it. (Unless you're Neil Patrick Harris' maroon tux, which is FABULOUS.) If you're not NPH...just don't.