Every year as the seasons begin to turn I immediately begin to make little lists of all of the fun things I can't wait to do. Summer includes putt putt golfing, floating, and road trips, winter is all about holiday decorating and snow angels, spring is for planting and picnics, and fall..fall is just my favorite. Even though it's still hot as balls here in Missouri, I can't seem to help my fall fever from taking over. I've already bought sweaters (on a 90 degree day I might add... I may be crazy,) planning fall trips, and keep finding myself pinning cold weather recipes and treats to make. So let's just embrace the fever y'all. Here are a few of my autumn must do's for the season...
:: PERFECT MANY-LAYERED CUTENESS ::
There is nothing I love more than whipping out all of my pretty sweaters, jackets, scarves, and colored tights. My goal is to perfect the oh I just threw this on (but really have been standing in front of the mirror for 20 minutes deciding if a vest, sweater, jacket and scarf combo will make me look like the Michelin man.)

:: DISCOVER A COLD WEATHER COCKTAIL ::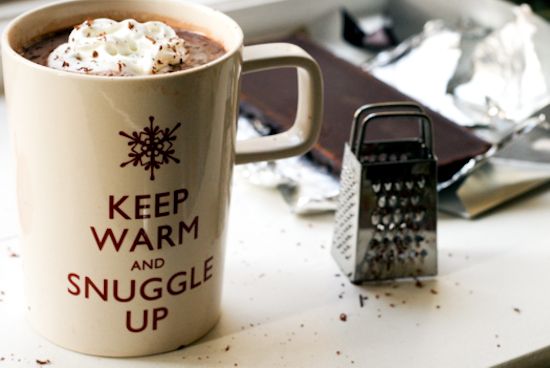 I'm pretty much deathly allergic to cinnamon, so none of that pumpkin spice shit either. I spit on your Starbucks cup full of death. I'm always a fan of breaking out the hot chocolate recipes as soon as the thermometer his the 50's, so perhaps this
salted caramel vodka hot chocolate
from London Bakes will be my campfire pick...
:: TAILGATE LIKE A PRO ::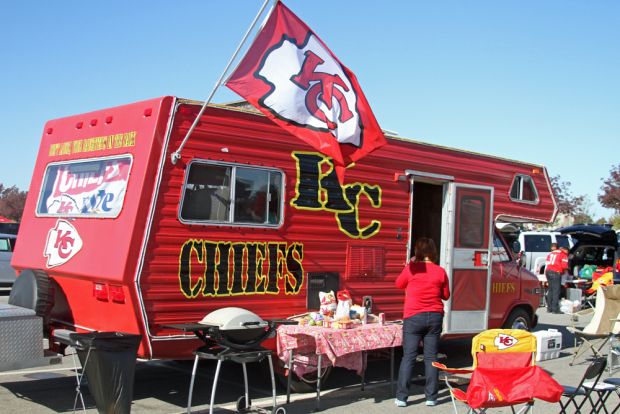 Truth be told, I've never actually been to a professional football game. Growing up in Arkansas we weren't really into any specific professional football teams, and even though my New England buddies were all neurotic about the Patriots, I never really caught the fever. (Plus getting decent tickets to most professional sports in Boston requires a kidney and your firstborn.) That being said, I'm finally going to my first KC Chiefs game with a few pals who apparently tailgate like champs. See above. 'Merica!
:: CORN MAZES. THEY'RE AMAZING. GO. ::
Seriously, this is my favorite Missouri tradition. My friends and I especially enjoy attending the night mazes, which turn "haunted." (Meaning a man in a mask will jump out of the corn at me, I will scream like a child, possibly karate chop them in the throat, and then have to check to ensure I haven't peed myself.) This brings me joy.
:: HOST A BONFIRE PARTY. COOK S'MORES. TELL GHOST STORIES ::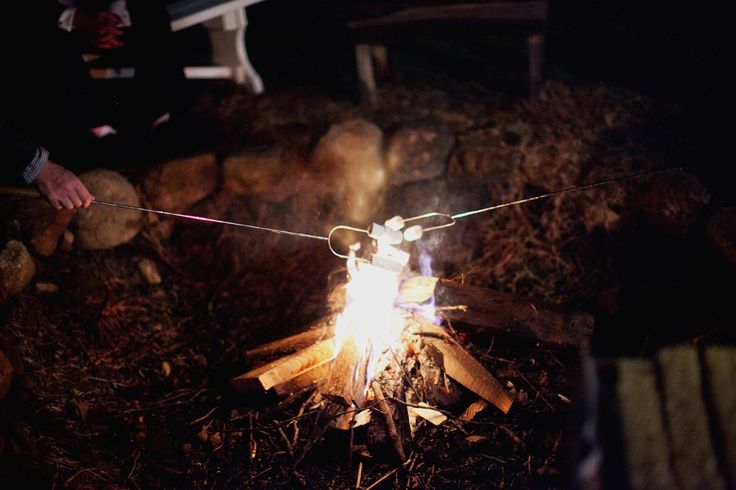 S'mores become another food group for me in the fall. Like, sometimes if there isn't a fire around (and really, that's pretty often,) I will stick a marshmallow on a fork, get out a bic lighter, and single serve myself into a s'more coma. But doing it with friends is better. And less crazy. I know.
:: BUY MUMS. AND CORNSTALKS. ARRANGE PRETTILY ::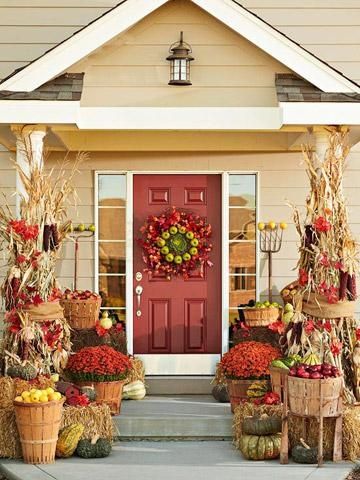 Okay this is totally my mom coming out in me, but I can always remember how much work she put into pretty fall decorations and how lovely it always was. And that was before pinterest. She's one crafty motha y'all.
What are you excited for this fall? xoxo Fearsy