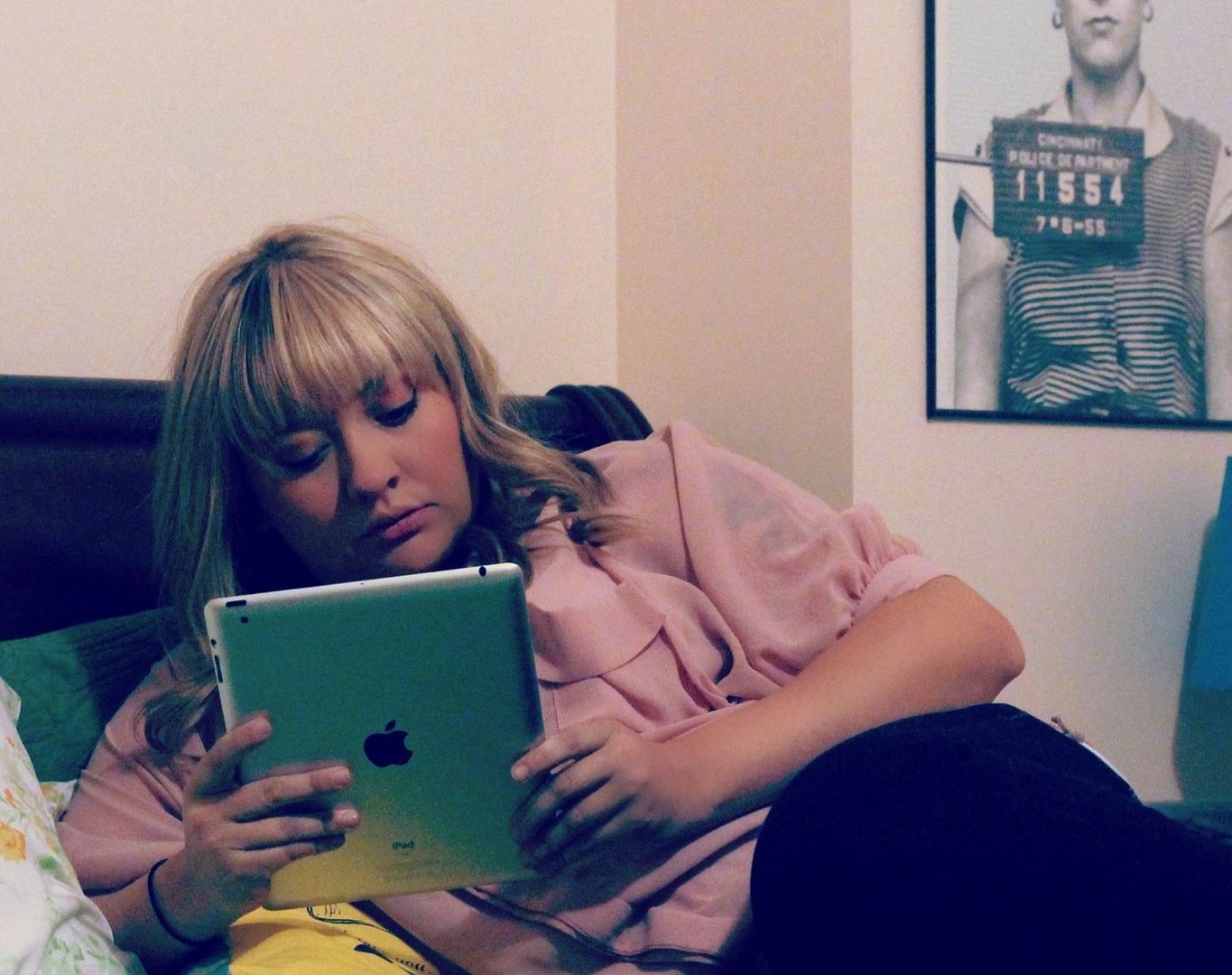 I'd bookmarked this books Q&A off of Jess' blog forEVER ago and promptly went on to forget all about it. (Don't you hate that?) I stumbled upon it again while doing some computer cleaning and decided to go ahead and give it a whirl on the blog. I'd love to know what books y'all are reading right now, I'm always looking for some new suggestions!
What are you reading right now?
"Adulting: How to Become a Grown Up in 468 Easy(ish) Steps" by Kelly Williams Brown & "Don't Worry, It Gets Worse" by Alida Nugent.
Do you have any idea what you'll read when you're done with that?
I've got a pretty extensive "to read" list going at all times, but I think my next book will be Reconstructing Amelia by Kimberly McCreight. I've heard great things.
What 5 books have you always wanted to read but haven't got round to?
Oh goodness, I have so many of these. They tend to exist in this big book pile next to my bed but every time it's time to choose a new book, I can't seem to be in the right mindset to read them. I've been saying I'll read
Infinite Jest
for years now... we'll see if that ever happens. Other books in the pile include
The Fault In Our Stars
,
Perfume
,
Damned
, and (though I'm so embarrassed to say it,) I've never actually read
The Catcher in the Rye
. I need to get on that.
What magazines do you have in your bathroom/lounge right now?
I read all of my magazines on my iPad in order to cut down a little bit on my paper usage, but the ones I read regularly are Good Magazine, Outside Magazine, Glamour,Bust, Rolling Stone, Kinfolk, Martha Stewart, and Mollie Makes.
What's the worst book you've ever read?
I hate read the entire Twilight series, which now sounds more ridiculous...why waste the time? I feel that the story had the potential to be really interesting at least, but I'm pretty sure Stephanie Meyer might be the worst writer/character developer on the planet. I have never loathed a character as much as I did Bella.
What book seems really popular but you actually hated?
I'm not going to say I hate it yet, but I just CAN"T seem to get into Kitchen Confidential by Anthony Bourdain. I REALLY wait to, but it's SO boring so far.
What's the one book you always recommend to just about everyone?
For my female friends I always recommend nearly everything written by Sarah Addison Allen, but especially Garden Spells. She has a beautifully lyrical writing style that I love and they're perfect light reads. For just about everyone, I recommend Extremely Loud & Incredibly Close by Jonathan Safran Foer. It's one of the most beautiful and heartbreaking books I've ever read.
What are your 3 favourite poems?
Rape Joke by Patricia Lockwood is very recent, but hit me in a very visceral place. I couldn't stop thinking about it after reading. Still I Rise by Maya Angelou is just amazing. See video below. Duh. And if you can't listen to Dylan and not recognize the poetry in his lyrics... unbelievable. Listen to Hard Rain. You'll get it.
Where do you usually get your books?
Mostly Amazon for real books and through either Kindle or ibooks for an e-book. I've also just started using Audible for audiobooks, it's awesome!
Where do you usually read your books?
Everywhere! On the train, in bed, in waiting rooms... I take my iPad everywhere with me.
When you were little, did you have any particular reading habits?
I was a huge reader as a kid and let me tell you, bedtime always got in the way. I used to lay at the foot of my bed reading by the hallway light for hours after bedtime (which probably played into my current terrible eyesight.) Sigh.
What's the last thing you stayed up half the night reading because it was so good you couldn't put it down?
I finished The Song of Achilles by Madeline Miller in one sitting, something like 6 PM to 4 or 5 in the morning. It's such a wonderful book. I also devoured the entire Hunger Games Trilogy in about 48 hours.
Have you ever "faked" reading a book?
1984. I even did a book report on it Junior year of high school. And got an "A". :)
Have you ever bought a book just because you liked the cover?
I don't think so, but I will specifically not buy a book if it has a really terrible cover. Or if the only available option is the movie poster cover.
What was your favourite book when you were a child?
100% Ramona Quimby, Age 8 by Beverly Clery. I still have my original copy from my kindergarden library that I accidentally spilled water on and my parents had to buy. Every time I see a fresh new pink eraser I immediately think of that novel.
What book changed your life?
I did a lot of great reading in the 7th grade, and two books that I still read nearly every year come from that time period. The Giver by Lois Lowry and The Perks of Being A Wallflower by Stephen Chbosky both individually blew my mind.
What is your favourite passage from a book?
"It's much easier to not know things sometimes. Things change and friends leave. And life doesn't stop for anybody. I wanted to laugh. Or maybe get mad. Or maybe shrug at how strange everybody was, especially me. I think the idea is that every person has to live for his or her own life and than make the choice to share it with other people. You can't just sit their and put everybody's lives ahead of yours and think that counts as love. You just can't. You have to do things. I'm going to do what I want to do. I'm going to be who I really am. And I'm going to figure out what that is. And we could all sit around and wonder and feel bad about each other and blame a lot of people for what they did or didn't do or what they didn't know. I don't know. I guess there could always be someone to blame. It's just different. Maybe it's good to put things in perspective, but sometimes, I think that the only perspective is to really be there. Because it's okay to feel things. I was really there. And that was enough to make me feel infinite. I feel infinite."
―
Stephen Chbosky
,
The Perks of Being a Wallflower
Who are your top five favourite authors?
Jane Austen, David Sedaris, Chuck Palahniuk, Sarah Addison Allen, and yes, I will admit it, I love me some Nora Roberts. judge away. And can I add in George R.R. Martin for a 6th? I obsessively read the Song of Ice and Fire series and am SO anxious for the next book!
What book has no one heard about but should read?
I'm sure some of you have heard of these but ones I often tell people about are Things I Learned from the Women Who Dumped Me which includes short stories from SO many people and is HI-larious. People of the Book by Geraldine Brooks is something that I was recommended by a work colleague and was SO happy to have found it. It's a treasure, especially if you're into history. Assassination Vacation by Sarah Vowell, (really anything by Sarah Vowell.) Her books are always about historical events, FULL of information and such funny reads. Even better, she reads all of her audiobooks herself and has a great voice for listening. Lastly, the Divergent series, by Veronica Roth is definitely a must read if you're into dystopian, hunger games-like novels. I'm really enjoying it so far and am eager to see what the rumored movie will be like.
What are your favourite books by a first-time author?
I absolutely loved The Art of Fielding by Chad Harbach. It's one of those coming of age, college novels that just perfectly captured the struggle of being young and confused. I can't stop recommending it to people.
What 3 books are you an "evangelist" for?
Under the Banner of Heaven by Jon Krakauer was one of those books that I tell people to read all the time. It's one of those books that while reading, I would look around at other people with this look on my face like, I need to share the crazy shit I'm reading with another human being. The Stand by Stephen King was my first King novel and remains a favorite to this day. Running With Scissors by Augusten Burroughs is a book that I recommend to everyone. Please don't watch the movie. I repeat, DO NOT WATCH THE MOVIE. It ruins everything wonderful about the book. Just read.
What is your favourite classic book?
By far Pride & Prejudice by Jane Austen is one of those books that I will never tire of for as long as I live. I also loved the Anne of Green Gables series by L.M. Montgomery and the Little House books by Laura Ingalls Wilder growing up. Everyone should read these to their children.