Just what this sticky summer day needs...a fruity cocktail straight off the grill. (Grill you say? Oh yeah.) Remember that
grilled peach bourbon
we made a while back? Well it's time to make some cocktails! Ever since the grilled peaches I've become a liiiitle obsessed with grilling fruits and playing with flavors. Not too girly, a little smoky flavor...this little guy might be my new favorite.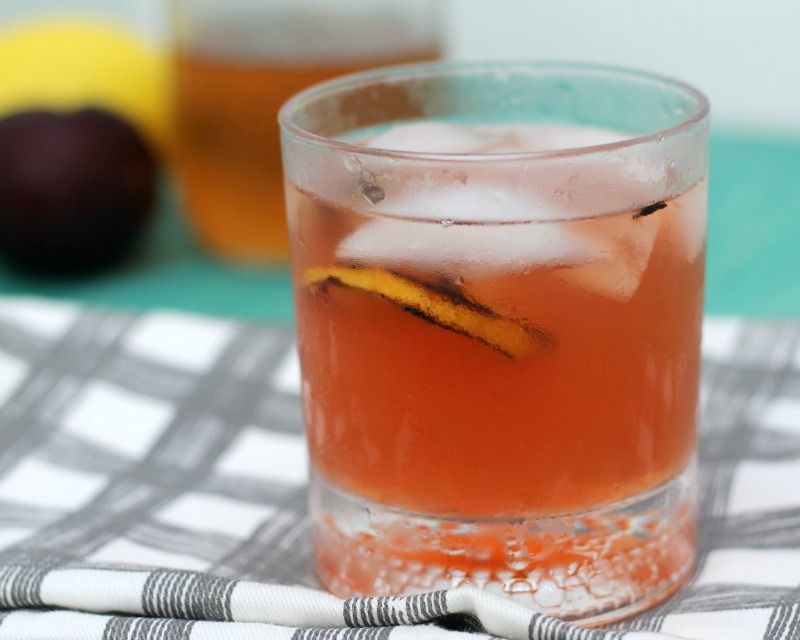 :: You'll Need ::
2
plums, cut into wedges, plus wedges for garnish
2
ounces
fresh lemon juice
grilled lemon slice for garnish
:: What You Do ::
Grill plums until lightly charred over medium-high heat. Let cool
Muddle 2 plums in a large pitcher until mashed. Add bourbon, vermouth, lemon juice, & honey then fill pitcher with ice.
Strain into glass filled with ice. (Discard solids.) Garnish with plum wedge & lemon slice.
Drink!