Here on the Fears compound we've been expiramenting with tons of different
liquor recipes and infusions
and are having a blast developing our favorites. Lately, while flipping through my favorite food blogs and magazines I've been seeing a big emphasis on grilled fruits inside your cocktails to add a smokey summer flavour. Today I decided to try a little grilled fruit infusion of my own with grilled peaches and honey bourbon. I love how pretty the fruits look with their charred grill lines and they just smelled delicious while cooking.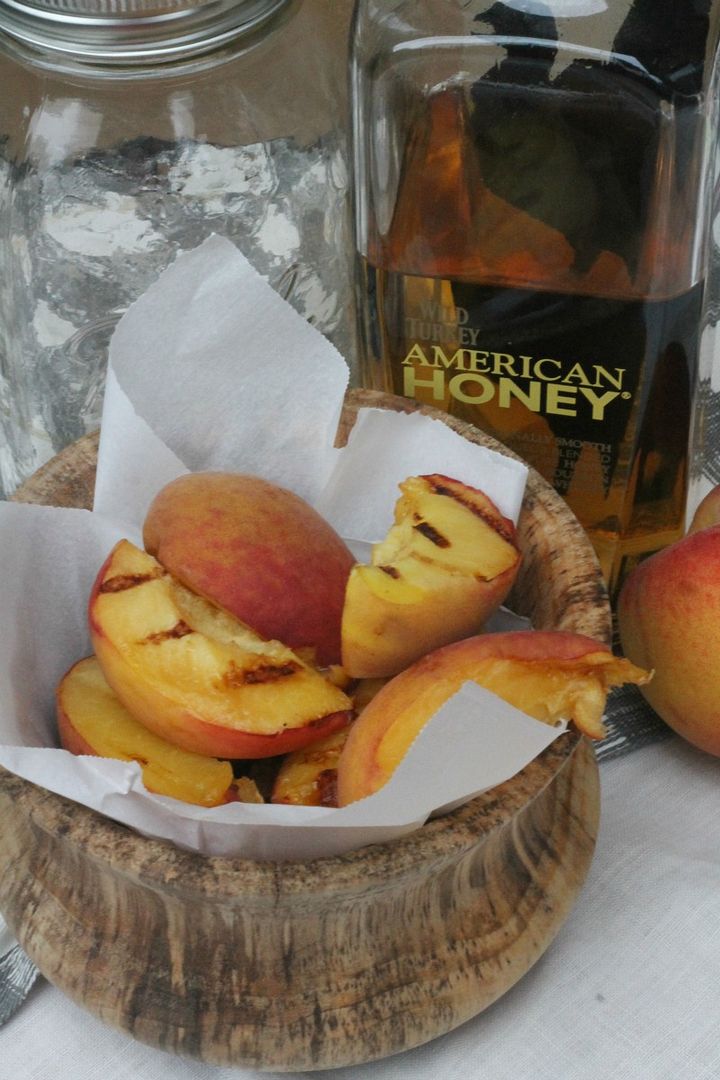 What You'll Need:
Your favorite bourbon (I went with American Honey because I thought it would make a nice sweet bourbon flavour.)
Prepare grill for medium-high heat (or in my case because it was raining cats and dogs, a grilling iron griddle pan inside the oven heated to 350 degrees.) Grill paeches until lightly charred (about 4 minutes per side.) Combine peaches and bourbon in a 1 qt mason jar. Cover and let sit at room temperature for 3 days. After bourbon has set, strain into a medium bowl (without pressing on peach pieces, which will make the bourbon cloudy.) Discard peaches. Transfer to jar and chill.
I'll be spending the next three days eagerly awaiting my finished bourbon. Be sure to check out
Emilie's blog
later this week for my guest posts using the finished bourbon for a couple of grilled fruit cocktails (which of course will include this yummy bourbon.) Can't wait!