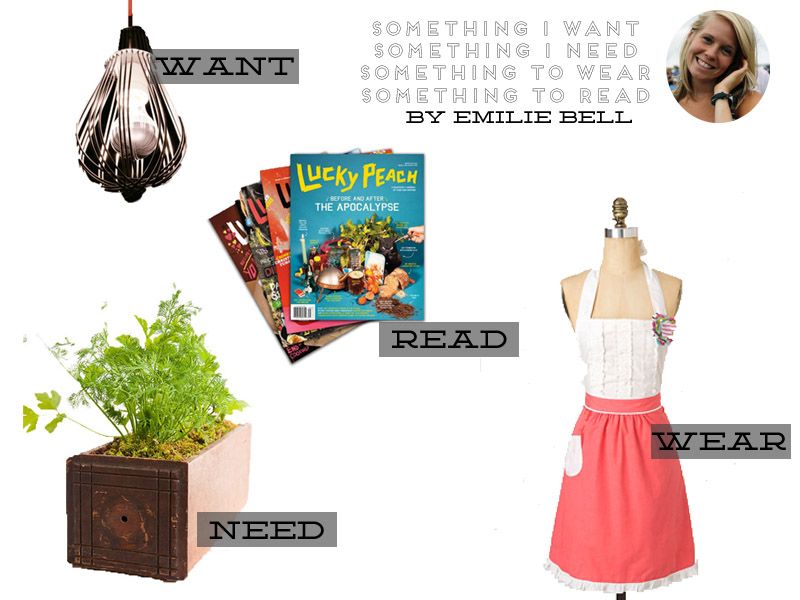 Say hello to my longtime friend Emilie Bell! Emilie and I have been friends for many years, but became especially close while both living in Boston. Emilie is the genius behind the yummiest little food blog,
Scarborough Food Fair
, and is currently preparing for a new adventure in Asheville, NC! Oh how excited I am to come visit... Anyways, Emilie is sharing some of her most coveted food-related wnwr and I'm not even gonna lie, I already want them all too! (I see a wisk DIY in our future.) Enjoy!