Do you ever find yourself looking at all of the different outfit posts from bloggers and just think, how do they do it? I certainly do. I've loved flipping through different blogs and seeing outfit ideas, places to shop, and fun pairings of items, but sometimes, as I go about planning my own posts, I feel like I can never seem to get my stuff together at the right time. I'm just as much a lover of dresses and Modcloth as the next girl, but more often than not, you'll catch me in jeans and a t-shirt than heels and pretty updos. It's a constant struggle, wanting so badly to be as effortlessly adorable as my favorite bloggers, but trying to be real with y'all too. So this time, I'm sharing with y'all my Sunday errands and whiskey-mash making ensemble complete with beanie to cover up slightly greasy hair and glasses. Not entirely glamorous, but totally me.
*My brother brought it to my attention that I looked like a mix between Papa Smurf and a skater kid as we were out and about today, both of which I am decidedly not. But I still love my hat. Papa Smurf rocks.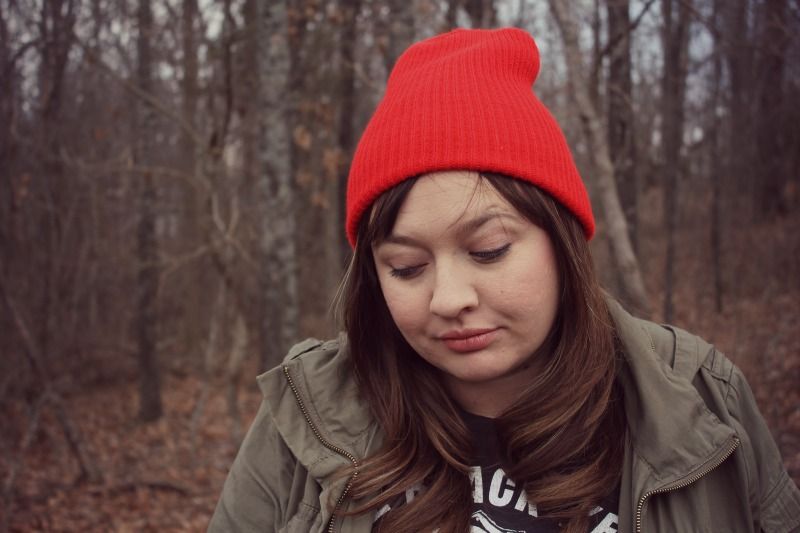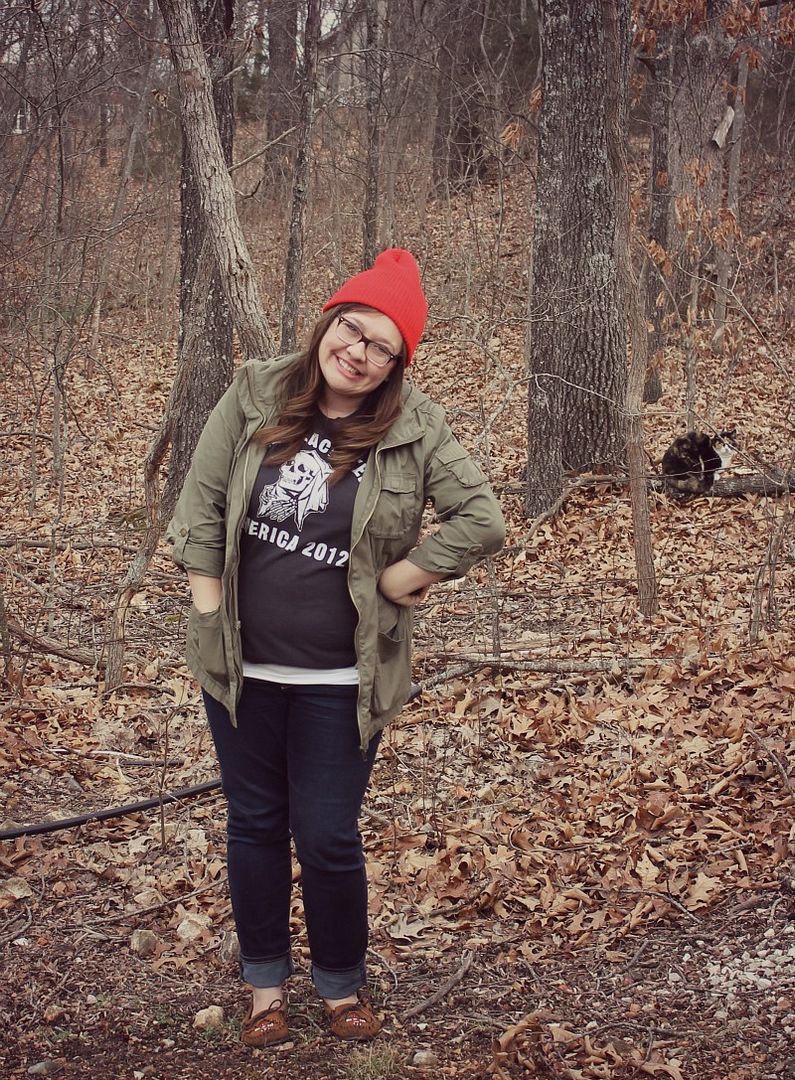 //Outfit Details//
// Jacket:
H&M
// Beanie:
Amazon.com
// Jeans:
American Eagle
// Black Keys t-shirt bought at concert // Moccasins:
Minnetonka
// Glasses:
Ray-Ban
//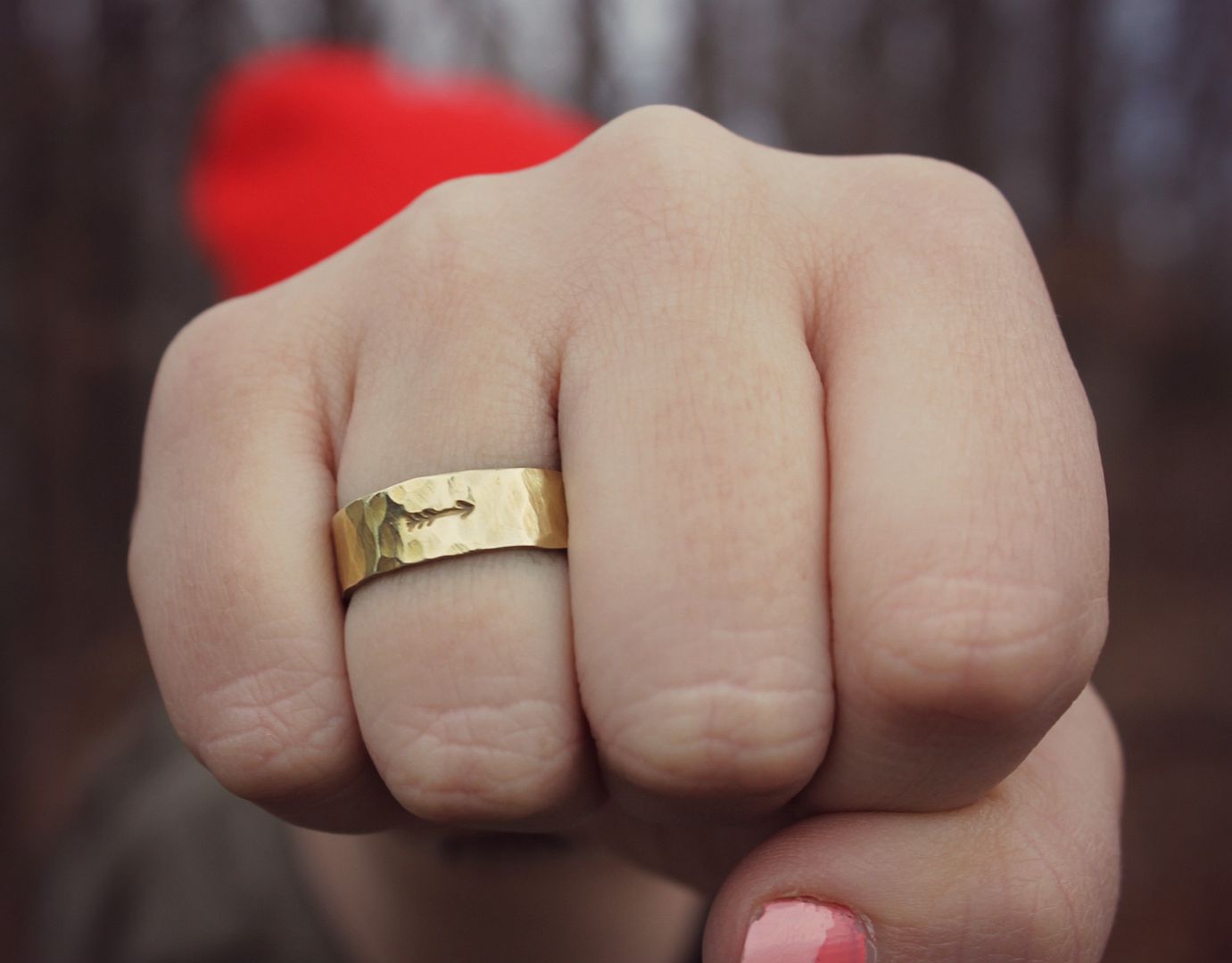 // Ring:
Eagle Rowe Etsy Shop
//
And of course, my favorite, the awkward outtakes...