Have y'all clicked on over to check out the Itsy Bitty Things blog yet? I'll give you a moment to fall in love. Isn't it the cutest? (And aren't you so jealous of her new pixie cut? I die.) Brittany is my kind of lady, a vintage loving, fashion forward, creative whose sweet comments always make me smile. I'm SO thrilled to have her as a sponsor/new bestie. Here's a little bit about her...
1. Tell us a little bit about yourself and your blog:
I'm twenty four years old and have lived in New England my whole life. I work as an administrative assistant for a human rights group by day and fancy myself to be a thrift shopping, animal loving, day dreamer extraordinaire by night. I'm never brave enough to call myself an artist but I definitely have a creative soul and love to dabble in photography and painting. My blog, Itsy Bitty Things, began as a creative outlet and has quickly become my favorite new way to meet friends. I post about vintage finds, clothing, and my daily life.
2. Where do you hope to see yourself (and/or your blog) in 5 years?
My boyfriend and I have been house hunting for a little over a year now with very few prospects. In five years, I really hope we are finally settled into a great home! Other than that, I try to hold no expectations. If you'd asked me this question five years ago, I'm sure I would now laugh at my response! As far as my blog, I hope that I'm still meeting great people and reaching a wider audience!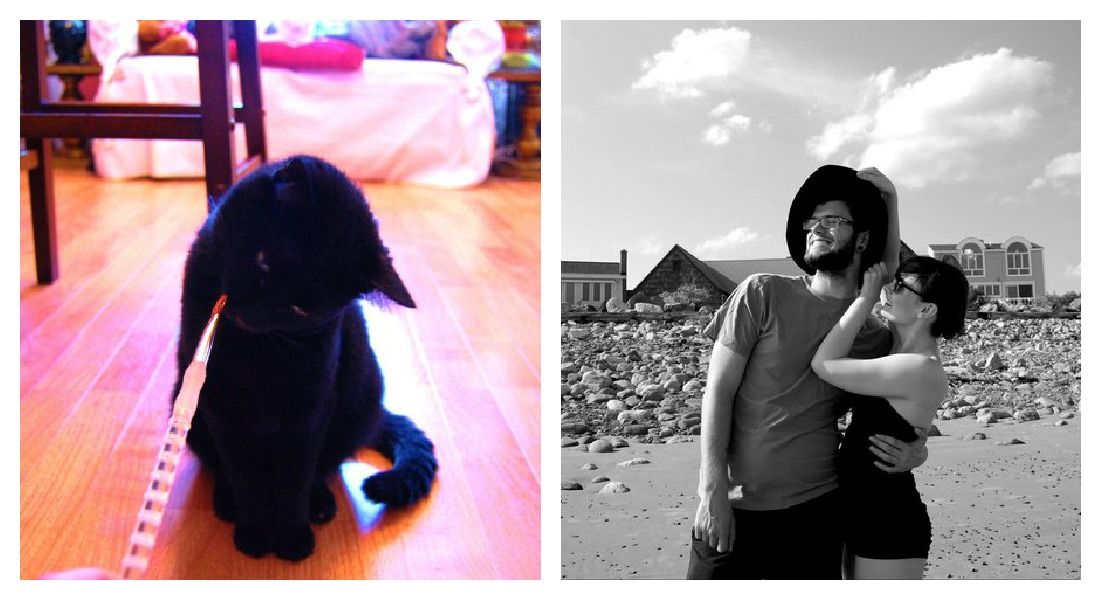 3. What gets you inspired?
I find inspiration in everything. I can read a sentence in a book and be inspired to create an entire photo series or floor to ceiling painting from it. The one thing I have that always gets me out of a rut is the ocean. If I'm ever completely uninspired, a trip to the beach gets me straight again.
4. What are your goals for 2013?
I'm hoping to cut even more dairy out of my diet. I've been a vegetarian for almost nine years now, but can't quite call myself a vegan. I would love to move even further in that direction! I've also put myself on a spending budget to try to get my savings account a little fatter!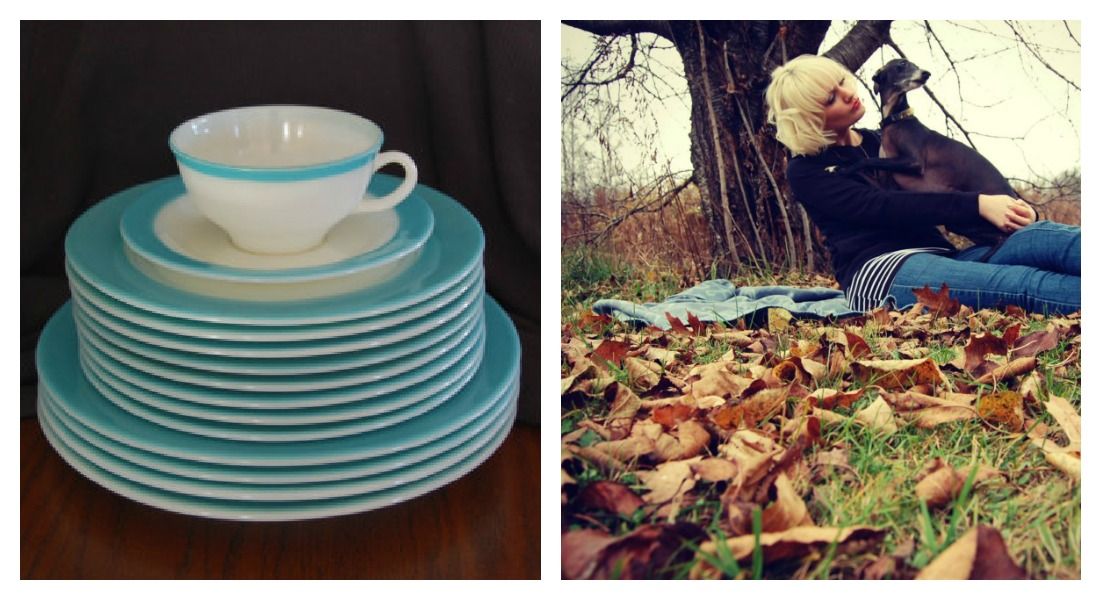 5.What's on your thrifting jackpot list? What's your favorite find?
Cliche as it is, I'm a Pyrex queen. Rare vintage Pyrex is my favorite thing to score at the flea market. I'm also big on collections so I'm always thrilled to find things like nutcrackers, nesting dolls, vintage fawn figurines, and 60's floral suitcases. My favorite thrifting find so far would have to be my $5 vintage black lace Betsey Johnson dress. I just about died when I glanced at the label on that one.
6. What's on your January playlist?
The Lumineers, Aerosmith, Rancid, Justin Bieber, David Bowie, Silverchair, & Stevie Wonder. I know, I know...could I be any more random?
7. If you had a spirit animal, what would it be?(And this is when Brittany thought, Ashley is crazy. hehe)
This is hard! I asked my mom and boyfriend and they agreed that my spirit animal would be Bambi because he looks like he would be graceful but he's actually very awkward. Either that or a skittish little black cat. Just because I have one named Arwen and I feel like we're a lot alike.
8. What blogs are you currently loving?
I'm a total wedding buff so I never miss a post from Green Wedding Shoes, Rock 'n Roll Bride, or 100 Layer Cake.
Isn't she the greatest y'all?! You can read so much more at Brittany's blog, Itsy Bitty Things, here are a few of my favorite posts...
♥
10 Things I Love About Me
♥ ♥
The Art of Thrifting
♥ ♥
Dear Santa, Christmas List
♥
While you're clicking, you just HAVE to click on over to the Itsy Bitty Things shop, Brittany is always finding the cutest things. (Brit, I am completely lusting over those pink vintage drinking glasses you found. Please find more and sell them to me :)