Y'all may remember my goal list for the
26 things that I wanted to accomplish in my 27th year
that I posted here. I accomplished SO much this year, (though not everything,) and will be adding some of the things that I still have to accomplish to this year's list. (I'll be sharing the list on Monday following my birthday on the 6th. The big 2-8!) These are the items that were completed thus far....
#
2. See as many concerts as possible...
Oh did I... I feel so fortunate to have had the ability to see so many of my favorite bands at festivals and concerts. Not only did I see an ABUNDANCE of amazing shows at
Newport
, I saw Sara Barielles, John Prine, Blitzen Trapper & Deer Tick, Dawes & The Belle Brigade, David Allen Coe, and my favorite band in the world, The Black Keys. It was truly an amazing year for music.
#3. Master Photoshop and web design....
I might not have quite mastered it yet, but I'd like to say that I have definitely become more skilled, both on my blog and on a few freelance jobs. (I still think my typographic bio to the right is my favorite.)
#
5. Learn to crochet...
Well, I learned a few stitches, but I am in no way a pro yet. I did however, knit a lot more...baby steps right?
#7. Start a new collection...
Oh heck yes I did. Not only did I continue collecting my beloved paint by numbers and vintage linens, but I've expanded my Pyrex, vintage dress, crewel art, and Thermos collections pretty extensively.
#8. Start a journal...
I did start a journal (and will be doing a pretty vintage journal cover DIY soon on the blog,) but I have to commit to more frequent writing this year.
#
9. Start doing outfit posts...
Oh gosh, this goal gave me so much anxiety, but I did it, you can see a few
here
,
here
, and
here
. (I'm pretty sure that I have more awkward outtakes than anything! )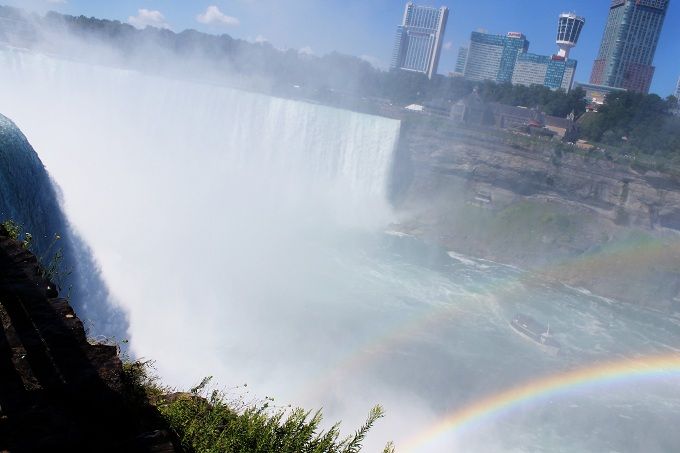 #10. Take as many New England road trips as possible...
We visited so many fun places this year including Portland, ME, Providence,RI, Salem, MA tons of trips to NYC to see my bestie and my boo, and Monty and I even took a cross country u-haul trip home with a stop in Niagara Falls.
#11. Get craftoo...
I am still so in love with my pretty craft tattoo by the amazing Jamie Clinton. I'm itching to start inking my half sleeve now....

#
12. Monty photo shoot...
I may have more photos of Monty than I do myself. These are a few of my favorites.
#14. Create an art journal...
I started my art journal, and just now realized that I have not one photo to show of it. Promise to share pics as soon as I get it out of storage!
#18. Meet my favorite bloggers...
I met the super sweet Kinsey of Sincerely, Kinsey & Stephen Thompson of NPR Music, not to mention all of the lovely Boston Bloggers at various blogging networking events. (I miss y'all!) I can't wait to meet so many more of you! If you're ever in Springfield, let's meet up!
#19. Learn to play the ukulele...
Well...I bought a uke. And can play row, row, row your boat. Does that count? I promise to practice more this year.
#21. Do a month-long photo challenge w/friends...
I made it through a couple of month long photo challenges like Fat Mom Slim's Instagram a day challenge. (Here's my
Jan
&
Feb
.) It was so fun!
#22. Throw themed parties...
I attended a few theme parties, (which counts in my book,)
this costume
was my favorite.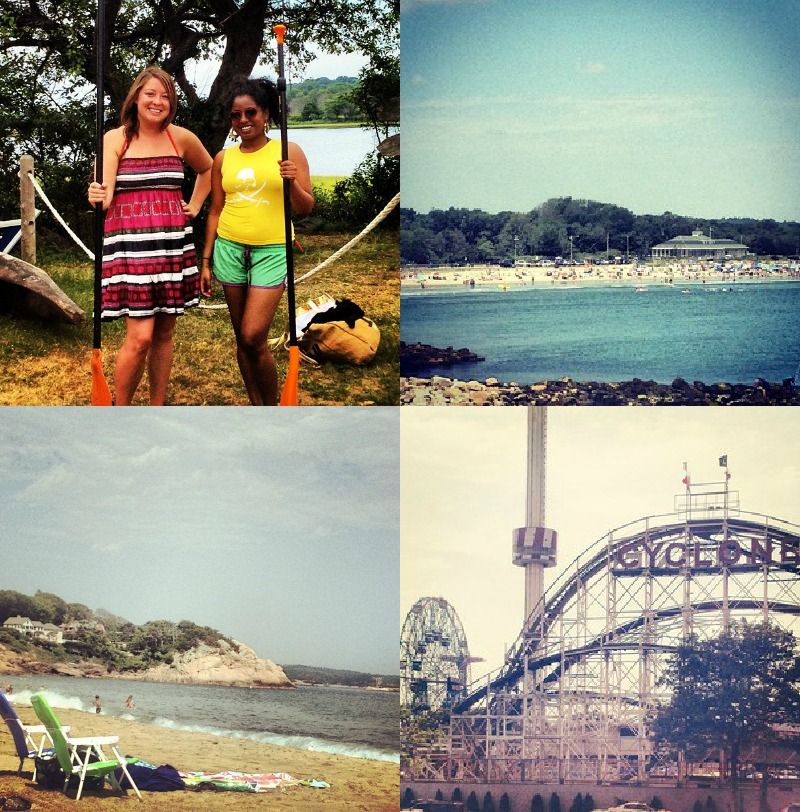 #
23. Have more New England beach days...
I had some beautiful New England beach days with friends, we even learned how to paddleboard! (I'm obsessed, it's so fun!)
#26. Read for fun again, 26 book goal for the year...
28 books y'all!! (I'm still reading A Feast for Crowes and No Reservations, but I figured I could count them anyways right?)
What a fun and fullfilling year! I highly recommend making your own birthday goal list this year (and sharing it with me, I love seeing what y'all are up to!) This post makes me so thankful for my 27th year of life! xoxo Fearsy