I've been slacking on sharing my thrifty finds lately, but I've been finding some real gems all over the place lately, it's been ahhhhmazing. I've been trying to cull out which pieces that I want to keep for my own house and which to put in my new Etsy shop, (opening soon, more info at a later date!) It's harder than I thought, I love each of them! Here are some of my favorite recent finds...
I can't seem to stop buying vintage kitchen canisters, maybe it's because they're all just so pretty!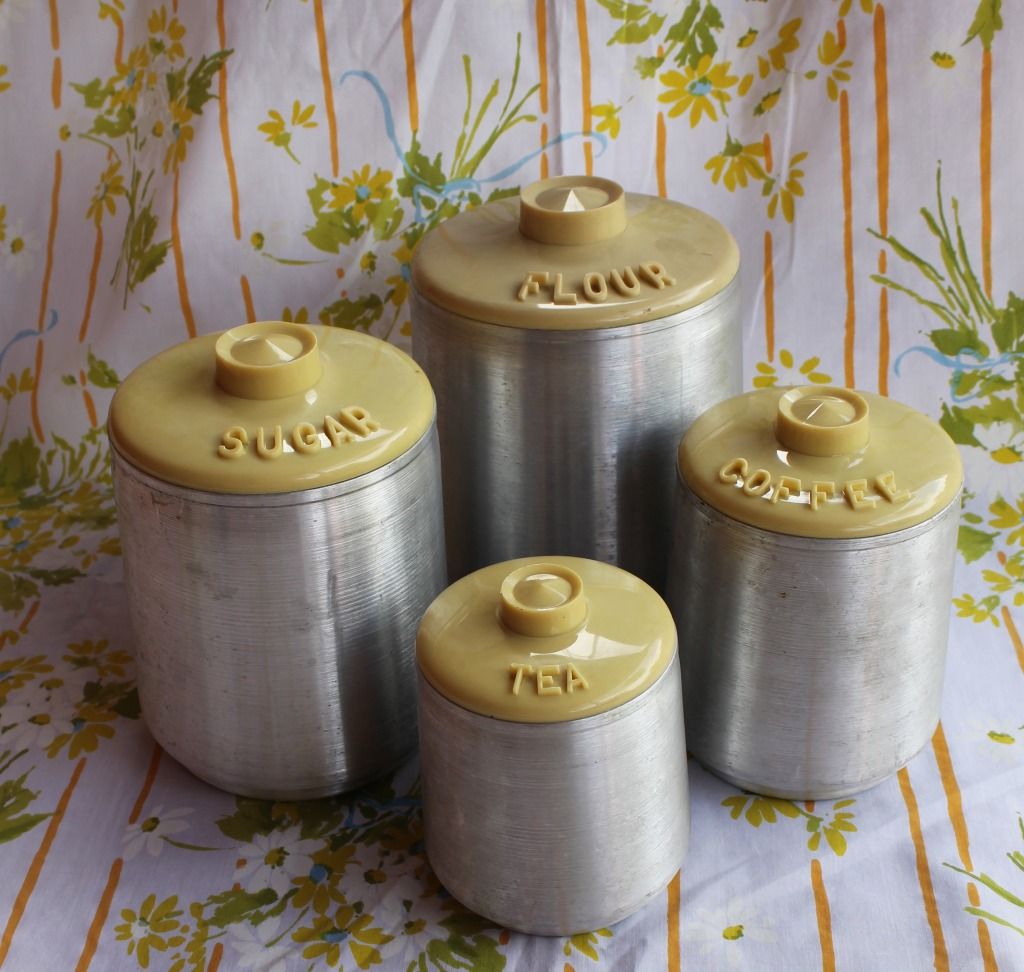 Another thermos to add to my growing collection...
I am borderline obsessed with vintage paint by numbers, they have the best faded coloring! I found this one for just 75 cents!
Lately I've been finding a lot of unused crewel kits like this little owl, I can't wait to try this one.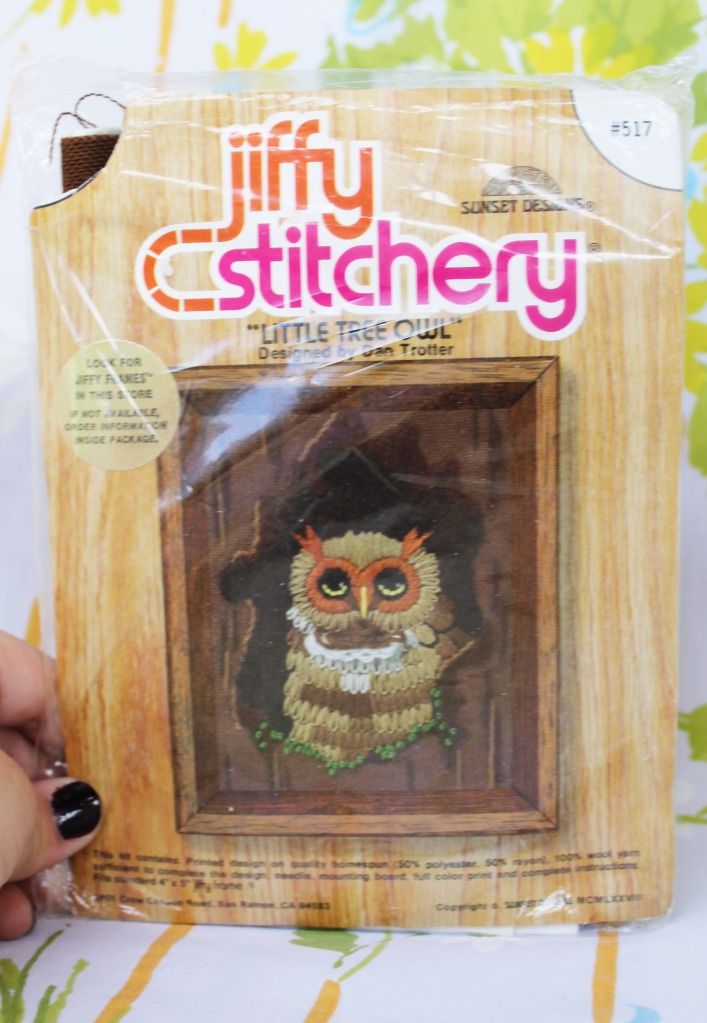 You all know my love of vintage Pyrex and I've been finding TONS of pretty pieces.